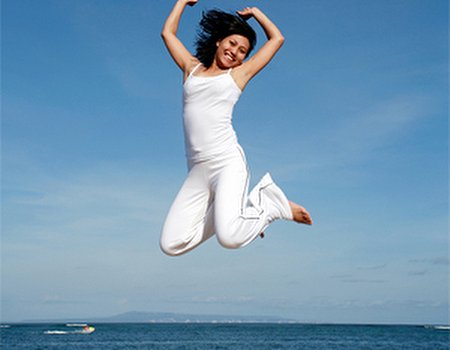 It's all very well vowing to go on a health kick – but often cleansing the system is much easier said than done. A busy schedule, failure to plan in advance and lack of motivation can all contribute to detox downfall – leaving you just as unhealthy as you were when you started. So much for learning your lesson from last year...
Luckily, we're on hand to share the best ways to rid the body of toxins and get yourself feeling fighting fit for the year ahead. With the support of our helpful community and expert panel, this may just be the year that you stick to those resolutions, after all...
Develop a detox plan
When embarking on a detox, it's a good idea to create a plan. Decide how long you're going to follow your programme for, and choose your approach accordingly. If you've chosen to try out a 3 day detox, then you'll need to dramatically change your fitness and diet regime to get the results you're looking for. However, if you're hoping to cleanse your system over a longer period of time, it's important to pace yourself – you don't want to overdo it.
What foods should I cut out?
If consuming too many rich foods has taken its toll over the festive season, it could be time to cut out certain products and ingredients. Caffeine, alcohol and processed foods are all best avoided, as they tend to leave us feeling sluggish, bloated and dehydrated. Good detox foods to include in your diet instead include fresh fruits and vegetables, beans, nuts and grains such as rice or quinoa.
How long should I detox for?
When planning your detox, it's important to choose a time frame that's right for you. If you're looking for fast results, a short detox will help you to shed those extra inches quickly and banish any bloating or digestive discomfort. However, if you're determined to get fit and stay fit, a longer term plan including regular exercise sessions might be more suited to your needs. Whatever you choose to do, remember, be realistic – forcing yourself to cut too much out or over-exercise will make your detox harder to stick to and could even impact negatively on your health.
How can I achieve my fitness goals?
Being clear about your fitness targets will make them easier to reach. Be sure to keep a particular goal in mind, whether it's losing half a stone, developing a regular exercise routine or running a set number of miles. This will allow you to stay focussed, and will provide motivation when the sofa seems more alluring.
Top tip: The best way to keep track of your detox plan? Print it off and stick it to the fridge door to make sure you stick to your goals.
Find new recipes
Boredom is a common pitfall when it comes to dieting. In order to succeed, it's a good idea to put together a selection of detox recipes. Keep them to hand and you'll never again find yourself dialling Domino's...
At Wahanda, we love our food – and we're often to be found sharing healthy recipes on our food blog. Try these meal ideas and your body will definitely thank you for it...
Breakfast - Prepare for the day ahead with a simple yet nutritious smoothie made with live yoghurt and fresh fruit.
Top tip: Carry some nuts and seeds with you to snack on during the day – this will stop you from reaching for chocolate or crisps when you're feeling peckish.
Go on a retreat
If motivation (or rather, lack of) tends to be your problem, a detox retreat could be just what you need to keep you on the straight and narrow. Offering relatively little opportunity to stray, retreats such as Slimmeria will have you feeling perfectly cleansed in no time. Alternatively, if you're looking to up your fitness game, why not check out expert panellist Katy Young's bootcamp recommendations to help get you started.
Off on a break? Bear these three golden rules in mind to stay nice and healthy:
Join in classes and activities – Booked yourself a break to rest and unwind? That's no reason to neglect your fitness. Try a yoga class to help you de-stress and tone up at the same time – perfect.
Avoid the wine bar – You may think that one cheeky glass of wine won't matter, but straying from your detox will decrease your resolve and may even undo all the good work you've done so far. Stick to your guns and just think how fabulous that Chardonnay is going to taste in February...
Top tip: Still in need of inspiration to get you going? Read our experts' thoughts on healthy detoxing and calorie counting, or check out our fantastic fitness deals and offers.