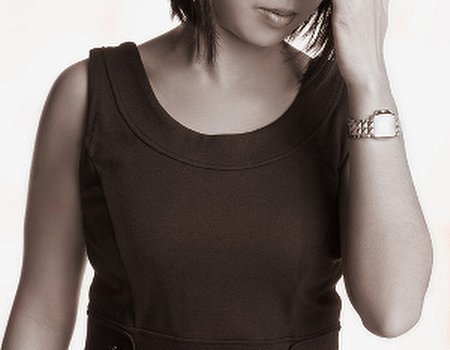 Migraines making you miserable? More than eight million people in Britain suffer from this debilitating problem, whilst many others regularly get headaches. Luckily, there are plenty of things you can do to reduce the frequency and intensity of attacks.
GP Dr Sarah Jarvis has some simple and easy to follow advice on how to avoid common headache and migraine triggers – meaning that you can start enjoying life again. We think that's fantastic news...
Eat well
Certain foods and drinks are well known headache and migraine triggers. Chocolate, ice-cream, cheese and citrus fruits are famed for their unforgiving headache-inducing qualities. Drinks to watch out for include alcohol and anything caffeinated. At the other end of the spectrum, not eating regularly can also bring on migraines.
One of the best ways to discover what's causing your migraine or headache is to keep a migraine diary. There are plenty of migraine diary templates available online - you can find one in both Excel and PDF format here: www.imigranrecovery.co.uk.
Watch out for the weather
Sudden changes in weather can commonly trigger migraines and headaches. You might find that high humidity, rapid changes in temperature or thunderstorms can bring them on. If troublesome looking weather is forecast, make sure you have some treatment with you in advance. Beware of continually popping painkillers though, as if you take them more than twice a week, they can actually make your headaches worse. Opt for preventative treatments which treat the cause, rather than treating just the symptoms.
Imigran Recovery treats the cause of migraines, as it contains sumatriptan, which is a specific drug that constricts the blood vessels to stop the pain of migraine attacks. You can get it over the counter at your pharmacy (after consulting with your pharmacist), so you can keep it in your bag just in case!
Don't overdo it
Although almost all forms of exercise are good, and can help lessen the frequency or painfulness of headaches and migraines, strenuous exercise (including sex) can be a trigger.
To avoid this, stick to a regular exercise routine and keep away from exercises such as lifting weights, which can cause strain. Yoga can be particularly helpful, as it helps the body to release tension and relax.
Take time to de-stress
Sudden changes in stress hormones cause rapid releases of neurotransmitters, causing blood vessels to constrict and dilate.
Everyone has their own stress reliever, whether that's meditation, a jog round the block or a relaxing bath. Stress levels can build up rapidly, so make sure you regularly relieve your tension throughout the week. If you start feeling anxious, try taking a few deep breaths or a short walk.
Sit up straight
Hunching over your desk or a poor standing posture can cause even more tension to build up in the back, neck and shoulders. Not only is this a major culprit in causing back pain, but it could also trigger throbbing head pains.
Always make sure you sit up straight, using a back support if necessary. Your chair should be adjusted so that your feet are flat on the floor, your back is supported, your screen is eye level and your wrists and forearms are straight, with your elbows to the side of your body. Make sure you take regular breaks from your desk, even if it is just to get a glass of water.
For more serious problems with your posture, you could consider seeing a physiotherapist or Alexander technique practitioner.
Beware of suspicious smells
Certain smells or particularly heavy fragrances can trigger a headache or migraine. If you start suffering shortly after doing housework, wearing a certain perfume or washing your hair, it could be the scent that is the problem. Avoid strong perfumes and use fragrance-free products as much as possible. Ensure that you have a good flow of air in a room, using a fan if you can't open the windows.
Sleep well
Burning the candle at both ends, doesn't just leave you a bit groggy, it can cause a headache or migraine attack. But it's not just too little sleep that can be the problem - too much sleep also breaks a routine.
Try maintaining a regular sleeping pattern, even at weekends. If you have trouble with sleeping, avoid caffeine or exercising just before going to bed and try some simply relaxation techniques, such as conscious deep breathing.
Don't strain your eyes
Eye strain can commonly cause headaches, particularly if you spend a long time looking at computer screens. Other symptoms also include eye discomfort, headaches, itchy eyes and difficulty in focusing.
Make sure you regularly get your eyes tested and take regular breaks from computer screens. While thinking, try looking into the distance or out of a window.
Ready to revamp your lifestyle? From nutritionists and yoga instructors to physiotherapists and sleep therapists, we've got everything you need to stay feeling happy and healthy.