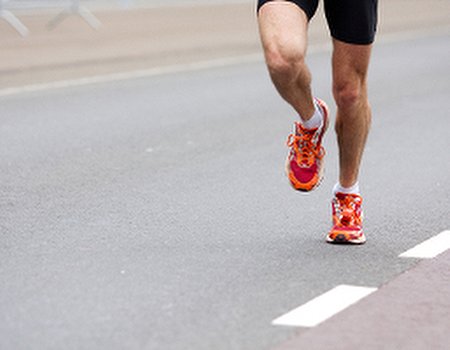 We were sad to learn that 61-year-old US swimmer Diana Nyad has been forced to abandon her swim due to illness. We all know what it's like to have to cancel an exercise session when we're feeling under the weather, but this was no ordinary swim – Diana was attempting to become the first person to swim from Cuba to Florida without a shark cage. We hope no one tipped Jaws off...
Diana was taken on board a boat after she began vomiting, 29 hours into the 60 hour swim. This was her second failed attempt - her first being in 1978, when she was 28. Learning of Diana's unsuccessful crossing, we couldn't help but consider our own fitness goals...
Whether you are attempting a feat as extraordinary as crossing the ocean, or whether you just want to lose an extra half a stone, it's important to approach your goals in the right way. Being unrealistic when you set yourself targets can mean that you set yourself up to fail from the beginning.
To help you along the way, we've come up with a few things to bear in mind while you pursue your fitness goals. Good luck!
Be realistic
At Wahanda we enjoy doing a few lengths at the swimming pool every now and again, but we know our limits. We wouldn't attempt to break a record like Diana Nyad, as we'd be doomed to fail in the first half hour. Be realistic about your goals - this will prevent you from becoming demoralised and ensure greater success.
Trying to lose weight? Why not set yourself a preliminary target of a few pounds. Once you've achieved this, you'll have the confidence to move on to more ambitious goals – and you'll find you fit into those new jeans in no time.
Don't punish yourself
We all know that sometimes things just don't go to plan. If you oversleep and miss a gym class, or find you can't run as far as you did the day before, don't give up – use it as motivation to try harder tomorrow.
Work up to your target gradually
Diana Nyad didn't build up her endurance over night. In fact, we're pretty certain that when she was younger she'd have been splashing around in armbands like the rest of us. Don't expect to achieve your fitness goals instantly – instead build up strength and skill by practising a little each day.
Don't neglect other aspects of your health
It can be easy to focus on one goal and lose sight of other health and fitness priorities. Getting enough sleep and eating well are vital to the success of your exercise regime – so make sure you count some sheep and stock up your fridge with healthy foods.
Listen to your body's warning signs – if you experience shin splints whilst running, it could be time to ease off for a bit. Pushing through the pain will just cause long-term damage and prevent you from achieving your end goal.
Do you enjoy a challenge? If you have a fitness goal you are working towards, let us know via Twitter – we'd love to hear how you keep yourself motivated.