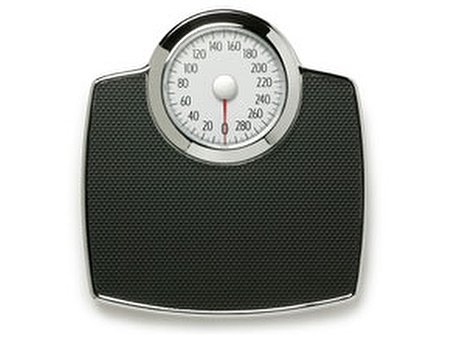 Time to dig out that old calculator. A recent study by the Vitality Show (22nd – 25th March, Earls Court) has revealed that a worrying number of women know very little when it comes to Body Mass Index (BMI). The problem appears to be particularly pronounced amongst those who are underweight, whilst overweight women tend to have a better concept of healthy body weight – although they don't always put this knowledge into practice.
During the study, a variety of questions were asked to help researchers measure perceptions of healthy bodyweight and overall knowledge of the health implications of a very high or low BMI. Of those who were underweight, only 60% knew what the abbreviation BMI stood for, compared to 100% of those in the overweight and obese category. This marked difference was also apparent in other tests, with underweight women proving less able to indentify an unhealthy BMI than their heavier counterparts.
Perhaps one of the most alarming statistics comes out of the visual part of the study. When shown a picture of a woman wearing a UK size 10, 80% of the underweight women questioned labelled her as overweight – whereas 54% of overweight women identified her as being a healthy weight. This led researchers to conclude that overweight women are better judges of healthy BMI.
Fitness Trainer and Body Confidence coach Astrid Longhurst says: 'Underweight women may feel BMI is not relevant to them, because it isn't displayed in the media as something that is of importance to underweight women - the main focus being on the overweight. In reflection we see many overweight women are 'experts' when it comes to knowing about information concerning weight and also weight measuring. BMI can be a useful marker to help understand and educate women in terms of health and weight – but we should not generalise that all women with higher BMI's are unhealthy.'
Well, that's certainly got us thinking – looks like a bit of number crunching isn't such a bad idea when it comes to maintaining a healthy weight...
Interested in learning more about how to look and feel your best? For more advice from Astrid Longhurst, in addition to tips from a range of other experts, why not visit the Vitality Show (www.vitalitylive.co.uk). Enter our great competition and you could even win a pair of VIP tickets.