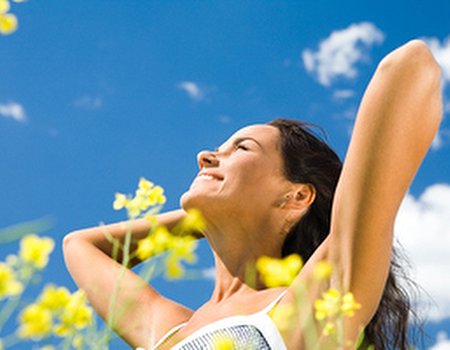 We all do little things each day that make us happy – from going for a walk to meeting up with friends or listening to our favourite music. But are you as happy overall as you could be? In recognition of World Mental Health Day, which takes place on 10th October 2011, NHS Choices has introduced a helpful wellbeing self-assessment tool. Time to find out just how positive you really are...
The self-assessment tool is often used by scientists and psychologists, and now you can access it for free on the NHS Choices website (www.nhs.uk/Livewell/mental-wellbeing). By answering a few simple multiple choice questions about your feelings and attitude to life, you can discover exactly where you fall on the happiness scale – and how you can become even more positive.
So what can you do to improve your mental wellbeing if you're prone to feeling a bit blue? NHS Choices has 5 simple tips to help you get smiling.
Connect with the people around you - your family, friends, colleagues and neighbours.
Get active. Find an activity you enjoy and make it part of your life. Why not try taking up yoga, or going for a regular swim?
Learn new skills to give yourself a sense of achievement and to boost your confidence.
Give to others. Even the smallest act can count, from a smile to a kind word.
Take notice of your feelings, thoughts, body and the world around you.
Clinical psychologist Dr Cecille D'Felice says: "The things we do and the way we think can all affect our mental wellbeing. To minimise the chances of conditions worsening to the point where a serious mental health condition develops, I would highly encourage people to follow these five simple steps. Taking a bit of time out to assess your life and acting on improving it can be all it needs to get you back on the road to happiness."
Having a rough time? Cognitive behaviour therapy, counselling or life coaching may all be able to help you get that spring back in your step.