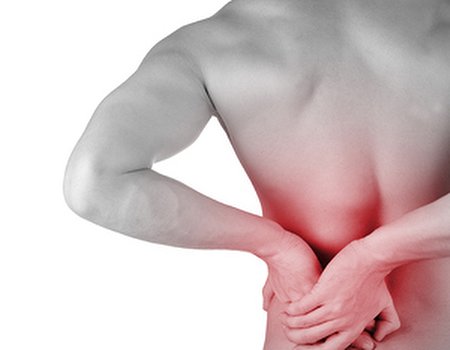 Go on, put your back into it...From aerobics to Zumba, the staff at Wahanda are fans of every form of exercise going – but we also know that physical activity comes with its pitfalls. Fail to look after your body properly during exercise and you'll soon find getting fit becomes a real pain... quite literally.
Luckily, all you need to do to stay safe during your workout is follow a few simple steps. Adhere to the following advice from the British Chiropractic Association and you'll be able to exercise freely, without risking any damage to your back or neck. Looks like there's no excuse not to get into shape this January, then...
Prepare thoroughly
Before you begin any exercise programme, it's really important to check that there are no medical reasons why you cannot commence the activity - particularly if you are not normally physically active. Consult your GP if in doubt – it's always better to be safe than sorry.
Make sure you get the right attire for your chosen activity. Wearing clothes that are too tight when exercising could constrict your movement and lead to injury. You should also make sure you have appropriate footwear for the type of exercise you are doing – most specialist sportswear retailers will be able to guide you on this.
With all exercise, you need to warm up first. Don't go straight into it - start with lighter movements like walking or jogging to lessen the chance of muscle strain.
A BCA chiropractor can advise you on how to approach a new exercise routine and tell you what signs to look for if you're overdoing it – good news if you're looking for a helping hand.
Use equipment properly
When using weights, make sure your legs are at least hips' width apart and lift with bent knees. Never keep the knees straight, as this could lead to over-stretching and cause damage to your back. Avoid bending from the waist too, as it will increase stress on your lower back – never a good idea.
A weight held at arm's length can have the effect of being up to five times heavier, so try to work with weights closer to the body to help avoid injury. Always face the direction you want to carry the weight and lift using a relaxed, straight back without twisting. Simple!
If using machines, make sure the seat is positioned correctly for your height. You want to avoid stooping or reaching when using equipment, or you could overstretch your back.
Practise back-strengthening exercises
You've bought the right equipment, donned the correct exercise gear and warmed yourself up nicely – so why not take advantage of being 'in the zone' to practise a few key back-strengthening stretches? The British Chiropractic Association has developed a sequence of easy stretches to help you look after your back – you can find them in the form of a step by step guide and downloadable vodcast at www.chiropractic-uk.co.uk.
Posture causing you problems and back pain the bane of your life? If you think it might already be a little too late for these tips, why not try finding your local chiropractor – they'll be happy to help you out. Phew...