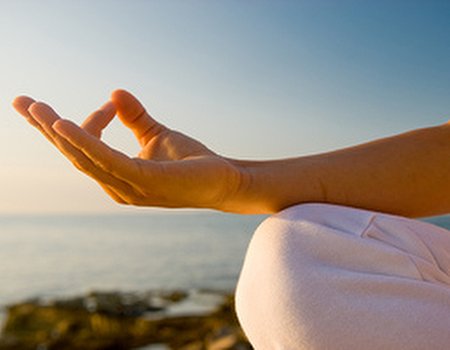 It's that time of year again – you can't walk down the street or hop on the tube without seeing at least one person sneezing and coughing away. Can't afford to miss time off work with a nasty cold? New research has shown that it could be possible to keep the germs at bay through regular mindfulness meditation. All together now: 'Om....'
Of course, meditating won't help you to build a magic barrier against bugs – but a study has shown that it may help to strengthen the immune system. This therapeutic practice can also reduce blood pressure, enhance cognitive function and counter the symptoms of stress – making it valuable for physical health as well as mental wellbeing.
The news follows the results of a recent study that showed yoga could be a particularly beneficial treatment for those with lower back pain. Looks like an asana a day keeps the doctor away...
Want to meditate your way to good health? Meditation is a great way to clear the mind and enter a state of calm – but be warned, it's not as easy as it may look. In order to achieve the results you are hoping for you will need to remain patient, and it could also be beneficial to attend some classes to help you get the hang of it. After all, they do say that practice makes perfect...
Fancy trying out some meditation, yoga or breathing techniques? Go on, give it a go – you never know, you may find yourself feeling seriously serene.