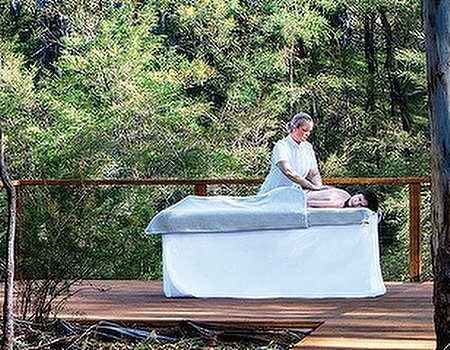 Good news for the environment – eco-friendly Wolgan Valley Resort and Spa has received a carboNZero certificate to highlight its carbon neutral status. Time to make your next holiday a green one...
Situated in New South Wales, Australia, Wolgan Valley Resort offers guests a relaxing stay that aims to enhance overall wellness. Wolgan Valley is also the first hotel in the world to be certified carbon neutral by an internationally accredited greenhouse gas certification scheme – meaning that guests can enjoy themselves with a clear conscience. Well, we've only got one world, so we might as well look after it...
In order to achieve the resort's impressive new status, a number of initiatives were undertaken – including removing cattle from the grounds and protecting certain areas of vegetation. The result? Beautiful grounds that enhance the natural environment, rather than harming it. Nice work!
Joost Heymeijer, the resort's general manager, says: "Our status as carbon neutral is important and aligns with Wolgan Valley Resort & Spa's philosophy and values."
Looking for an eco-friendly spa break but can't make it as far as Australia? Check out these great destinations that will have you looking and feeling great in no time - without hurting the environment.