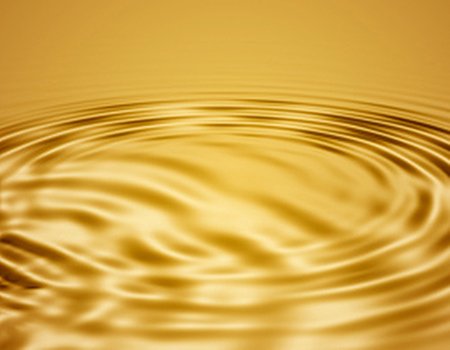 We all occasionally dream of rolling around in dollar bills and soaking our bodies in liquid gold – and now the latter, at least, is actually possible.
Want to add a bit of bling to your pampering break? Luxury Italian spa Terme di Saturnia is offering customers the option to experience a little of the Midas touch, in the form of a 24 carat gold body treatment. We doubt it comes cheap, but there's no denying that it would truly be the spa treatment of a lifetime...
The Wahanda team oohed and aahed when 24 carat gold facials were first introduced, and now this elaborate two hour treatment has really caused our jaws to hit the floor. A session of this metallic miracle worker begins with an all-over invigorating body scrub, followed by a purifying enzyme gel containing gold flecks. As if this wasn't already indulgent enough, the therapist then performs a massage with hot oil (again containing flecks of gold leaf) before coating the body in the pièce de résistance – a paste made from ginger and powdered gold. Who knew the Ferrero Rocher look was so in?
Relaxing for 20 minutes coated from head to toe in gold might make you feel a little like an Oscars statuette – but we promise the effects will be worth it. Therapists swear by gold for improving the skin's elasticity, providing deep hydration and generally rejuvenating the body. Sounds like King Midas could have made quite a career for himself as a wellbeing practitioner...
If you don't fancy being a golden girl (or boy!), you could always try out one of Terme di Saturnia's other luxurious treatments – the spa offers therapies using pure oxygen, precious oils, amber and a variety of different minerals. We wouldn't even know where to begin when choosing...
Want to go for gold, but not able to pop over to Italy? Check out our 24 carat gold facials page for decadent deals near you.