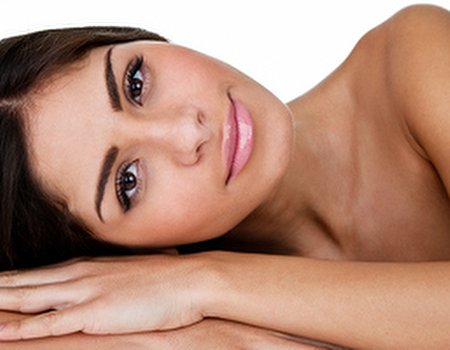 If you dream of having shapely arches but instead have a pair of furry caterpillars on your forehead, it could be time to head for your local brow bar. A popular treatment in the US, the Billion Dollar Brows solution has just arrived in the UK – meaning that we don't have to travel for miles to get that Hollywood look. Hoorah!
Developed in Beverly Hills by the stylists responsible for Paula Abdul and Lauren Conrad's brows, the BDB treatment is being pioneered in the UK by beautician Kerie Hoy. A designated Master Trainer, Kerie will be training technicians in BDB techniques from February onwards – helping to make Britain a nation of beautiful brows.
Using a patented Brow Buddy tool, BDB therapists are able to work with individual face shapes in order to create a specially tailored look that enhances the natural features. After the brows have been shaped, the brow technicians will also give advice on maintenance, including BDB's impressive Brow Boost, which helps to give a fuller appearance. With bold brows everywhere on the catwalk, we reckon this clever product is a must-have for any beauty lover...
Understandably, Kerie is pretty excited about her new mission. She says, 'I am always searching for that special beauty treatment that is unique and I am delighted to have found one which I am introducing exclusively to the UK, Billion Dollar Brows, the eyebrow specialists. I am proud to be the Master Trainer for the UK and Republic of Ireland and excited about bringing the full range of BDB treatments and products to the UK.
'These products and techniques can have a dramatic effect on the way you look and feel about yourself. We have received some wonderful heartwarming feedback from BDB clients, one of which had been receiving chemotherapy and felt that the products had helped her regain her confidence. Personally, that makes it all worthwhile.'
Are you a therapist who fancies giving the Billion Dollar Brows a go? Kerie will be demonstrating the new treatment and products at the Professional Beauty show, 4th and 5th March 2012.
Fed up with looking like Frida Kahlo? If your brows need whipping into shape, you can find out more about BDB at www.keriehoy.com. Alternatively, why not brow-se (get it?) our HD Brows page and tell those caterpillars where to get off.