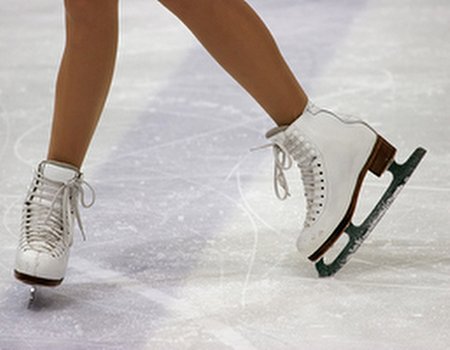 Ice, ice, baby...Nothing feels more fabulously festive than grabbing some skates and gliding across the ice on a winter's evening. Of course, depending on your skating skills, you may be more likely to bump than glide – but wrap up warmly and you're still sure to have a wonderful time.
Don't live near a frozen lake? Luckily, you don't need an idyllic country snowscape to demonstrate your skating prowess. We've rounded up the best of London's pop-up ice rinks for traditional skating with an urban twist. Now, where did we put those gloves...
Winter Wonderland, Hyde Park
More than just an ice rink, Winter Wonderland is comprised of food and drink stalls, rides and even a circus. There's no minimum age for skaters (although under 12s must be accompanied) – so why not head over for a fun family day out.
Tower of London
Skating doesn't get much grander than this. The Tower of London rink is situated in the dry moat of the old fortress, providing a stunning backdrop that will instantly transport you back in time. Sessions last for an hour and wheelchair users are welcome – always good to hear.
Westfield
Head on over to Westfield London or Westfield Stratford city and combine your skating session with a bit of Christmas shopping. What could be more festive than that?
Somerset House
Featuring a huge Christmas tree decorated by Tiffany's, the courtyard at Somerset House is a truly glamorous setting for a spot of skating. We recommend heading here for a romantic December date, or joining in with one of the English National Ballet's ice dancing lessons. Magical...
Natural History Museum
This ice rink may be big enough to accommodate a few dinosaurs, but you can rest assured they'll stay safely inside the museum. Surrounded by fairly lights and with a view of the museum's impressive Victorian architecture, you can skate to your heart's content, or indulge with a warmin g hot chocolate if you're not quite ready for the ice age.
Don't want to be a festive fool? If you think you'll look more like an elephant on the ice than a swan, why not visit our ice skating page to browse venues offering lessons. You'll be performing pirouettes in no time...