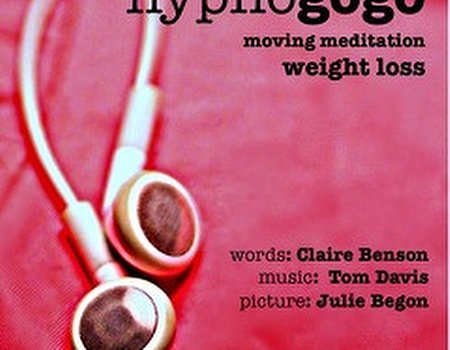 Want to run but find it difficult to get motivated? Hypnotherapist Claire Benson has the answer. Her new series of downloads, Hypnogogo, has been designed to help make exercising that little bit easier – exactly what we like to hear.
Claire first came up with the idea of Hypnogogo when she wanted to take up running but struggled with the boredom and discomfort that she experienced during exercise. She says, 'I thought it would be fantastic if I could take better advantage of the 'trance state of running' as it's a very similar state to being in hypnosis. Hypnogogo was born out of this need. So while you aren't actually hypnotised when you use Hypnogogo your mind is relaxed and open to positive suggestions. And personally I can never get enough positive thinking in my life.'
Want to share a bit of Claire's positive attitude? Three different Hypnogogo downloads are available to help you focus on the outcome of your run, whether you are aiming for success, confidence or weight loss. The downloads combine hypnotic beats with a voiceover incorporating positive thinking, creative visualisation and life coaching to help you get the most out of your run. The music will help to keep you motivated (even on those uphill stretches!) while the words will keep you focussed and uplifted. Sounds like just what we need...
Each Hypnogogo download lasts 35 minutes, allowing you to get in a good 5k run – or half an hour on the treadmill or cross-trainer if that's more your thing. Can't wait to get exercising? Download a Hypnogogo workout from iTunes and you'll be ready to go in minutes.
Vote for Claire
If you love the sound of these motivational downloads, you can vote for Claire in the Metro's Venture Candy competition to help her win some advertising. Voting is very simple – just click here and vote for Claire using the button next to her name. Good luck Claire, we're rooting for you!
Want to hear more from Claire? Have a browse through her inspiring posts on her HypnoBlog for more positive thinking.