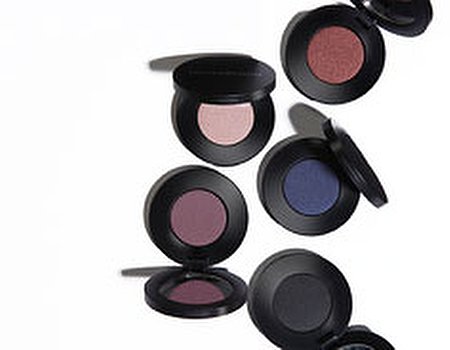 Unsurprisingly, the Wahanda girls are pretty mad about makeup – so when we were invited to have a play with the Youngblood Mineral Cosmetics range, we jumped at the chance. Popular with spas, salons and professional makeup artists, the Youngblood products are kind on the skin - and they also happen to look seriously stylish. We think we might be in love...
Designed to give a professional finish without irritating the skin, Youngblood's range is full of vitamins and minerals to protect and nourish. Great for those suffering from rosacea, acne or other skin conditions, the products don't block the pores or stop the skin from breathing – good news for those who like to keep it light.
Want to learn more? We have so many favourites, we hardly know where to start...
Youngblood foundations
Youngblood prides itself in its wide range of foundations, available in five different formulas. With a choice of loose, pressed, cream to powder, liquid and tint, in addition to an impressive selection of colours, we defy you not to find the shade and finish that are perfect for you. The flawless look has never been so easy...
Crushed Mineral Eyeshadow
We can't get over how pretty these loose shadows are. Made from 100% pure minerals and available in a variety of eye-catching colours, they can be used wet or dry to create different effects. The names are fantastic too – who wouldn't feel special with Moonstone or Tourmaline on their lids?
Minerals in the Mist
After a long day in the office, all it took was a spritz of one of these clever facial mists to instantly refresh us. Infused with essential oils and containing vitamins to protect the skin, the mists can be used as a toner or to keep foundation in place after makeup application. Carry in your handbag and you'll never feel hot and flustered again...
Eye Impact Quick Recovery Eye Cream
Exactly what we need the morning after a Christmas party, this hydrating and illuminating eye cream helps to refresh and brighten the eye area. Containing antioxidants, peptides and caffeine, the cream will fight the signs of fatigue to leave you feeling fabulously fresh. Hangover? What hangover?
Like the sound of these mineral miracles? Youngblood Mineral Cosmetics is exclusive to salons, spas, clinics and online. Visit www.ybskin.co.uk for more information, or check our makeup page for professional makeup artists near you.