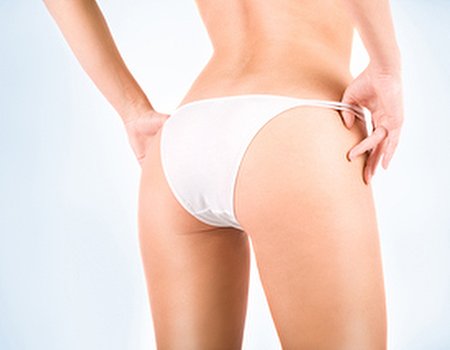 Tone that rear by the end of the year. Want to achieve your dream derriere? The Perfect Bum app by top Pilates instructor Doug Robertson could be just what you need. With celebrity fans including Tess Daly and Abbey Clancy, this awesome app will help you to get the gorgeous glutes you've been hoping for – without the need for an expensive personal trainer.
Featuring twelve different workouts designed to tone the bum and tops of thighs, the app is a handy way to squeeze exercise into a tight schedule. Suitable for the iPhone, iPad and iTouch, the app can be used out and about or in the comfort of your own home. Fitness fan Abbey Clancy says 'After I've fed Sophia, me and my mum work out to it in the kitchen. ...I do feel fab.'
Doug Roberston, personal trainer turned Pilates instructor and developer of the techniques shown on the Perfect Bum app, says 'The Perfect Bum App is a great way to fit exercise and toning into a busy life. With the App, you can take the exercises with you wherever you go, and fit your activity around your life.' We like the sound of that...
Saving your pennies to buy Christmas presents? You'll be glad to know that the Perfect Bum app won't break the bank. The first two videos of the app are free, and the remaining ten can be purchased at either £2.99 for the whole set or 69p per video. A perfect posterior for the price of a coffee? We know which we'd rather have...
Don't have an iPhone or iPad? Don't worry – you don't have to miss out on these excellent exercises. The Perfect Bum DVD can be purchased via the Body in Balance website (www.bodyinbalance.tv). Alternatively, why not browse the Wahanda website for Pilates instructors and personal trainers near you?