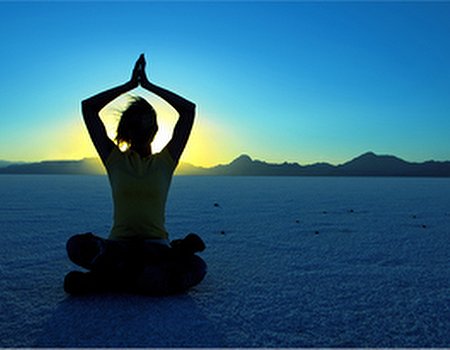 Sick of feeling stressed? Unroll your yoga mat, light some candles and get ready to relax with the latest album from hang player Ravid Goldschmidt. You'll start to feel calmer in no time...
Don't worry, we'll forgive you if you've not heard of the hang before - this melodic instrument is produced by a small company in Switzerland, and there aren't many in existence. Made from metal, the instrument is tapped with the hands to make 7 or 8 different soothing sounds, which can be combined to create pieces of peaceful, relaxing music - perfect for helping you unwind after a stressful day.
Eager to hear what this instrument sounds like when played professionally? Percussionist Ravid Goldschmidt has really got the hang of the hang. He has spent time with the hang's inventors, and has even practised the instrument in the secluded and peaceful surroundings of the Negev desert – giving his music a sense of calm that will help to deeply relax you, however highly strung you are.
Ravid's latest album, Calm Upon You, contains 16 tracks designed to calm the mind and provide the perfect soundtrack for relaxing the body. The music will help you to focus your mind without distracting you from your exercises – and will provide a welcome alternative to that inescapable London traffic noise.
The Negev desert is a bit far for most of us to travel to escape every day stress, but you can create your own peaceful haven at home with Ravid's album, available to purchase from www.quantumevolution.co.uk. Don't know how to do yoga? Check out our yoga deals and offers page to help you find a class near you.