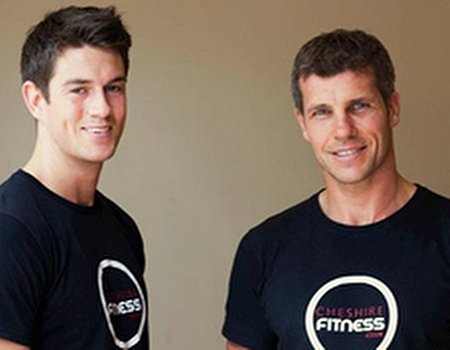 We all love a treat every now and again, but it's hard not to overindulge in winter. Gone are the saintly salads that we snacked on in summer, and in their place are comforting pies, stews and cakes. We're not complaining – but it does mean we have to keep on our toes when it comes to our fitness regimes...
Unfortunately, it can be difficult to find the motivation to workout in winter. When it's dark and cold outside, going for a run or to the gym are often the last things we want to do. That's why we love the home personal training sessions offered by our fantastic new suppliers, Cheshire Fitness. Determined to help you unlock your potential, the trainers at Cheshire Fitness combine activities such as aerobics, boxing and strength training to get you super slim and terrifically toned. They also provide expert nutritional advice – great news if you're getting a bit too friendly with your local pizza delivery service.
Want to get slim in time to fit into that jaw-dropping dress? There's a variety of different packages to choose from at Cheshire Fitness, from £40 for one personal training session, to £320 for ten. The best part? Your one-to-one fitness training will be conducted entirely in the privacy of your own home – so you needn't be worried that the whole gym is watching.
We're so excited to have discovered Cheshire Fitness that we've decided to give their motivating sessions a go ourselves. Lovely regional account manager Emma is going to be put through her paces by one of the personal trainers – and she'll be blogging her experience for us all to read. Why not keep an eye out on to see how she gets on?
Need a dose of motivation this winter, but don't live in Cheshire? Don't worry – we've got plenty of great fitness deals and offers nationwide. Whether you're looking for a bootcamp or hoping to give Power Plate a go, we can hook you up. No need to thank us – it's what we're here for.