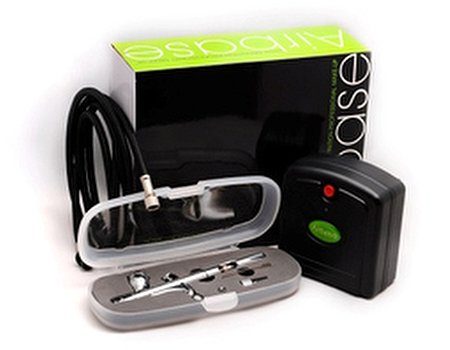 Ever seen a celebrity beauty look and instantly wanted to try it out for yourself? When we first saw the video for new single 'You Da One', we were desperate to know the secret behind Rihanna's flawless skin. Even at close range, Rhi Rhi's pores looked perfect – not bad when you consider that she'd spent almost ten hours under the hot studio lights.
We may not all lead lives as glamorous as Rihanna's (even if we are partial to the odd champagne cocktail) - but that doesn't stop us wanting skin worthy of a superstar. After all, a radiant complexion makes you look younger and healthier, and can even boost your confidence. So how exactly does Rhi Rhi do it?
The secret behind Rihanna's incredibly even skin is Airbase – a lightweight airbrush makeup brand that is fast becoming a favourite with the A-list. Silicone based and containing vitamins A and E, Airbase foundation not only provides a long-lasting finish, but also helps to nourish and strengthen the skin – even reducing the appearance of wrinkles.
Celebrtiy airbrush artist Moiya Saint and makeup artist to the stars Mariam Jensen worked their magic on Rhianna's complexion using the Airbase compressor – a clever tool that atomises the foundation into tiny particles so that it can be evenly sprayed onto the face. Moiya says,'Rihanna was very professional in articulating the exact look that she wanted for the shoot. She was really impressed with the coverage that Airbase gave and how quickly we were able to deliver that look using the compressor.'
Think that spraying on your makeup might be a bit beyond your cosmetic capabilities? Practice makes perfect – but for those who prefer to keep it simple, Airbase foundation can also be applied using your fingers or a brush. Phew...
For more information on Rihanna's favourite new makeup brand, visit www.airbasemakeup.com. Alternatively, if you've got a big night out coming up and want to look picture perfect, why not have a browse of our makeup deals and offers? They'll have you looking and feeling fabulous in no time...