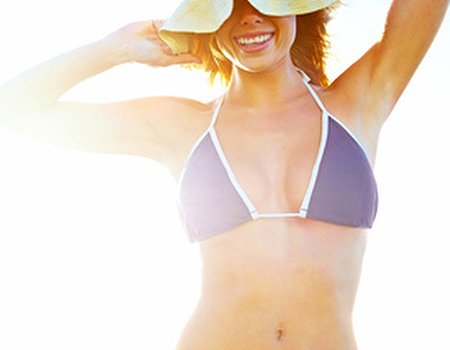 You've booked your flight, chosen a fancy hotel and already started the daily countdown (much to the annoyance of your colleagues). But are you really ready for your holiday? We've chosen our top 5 favourite pre-holiday treatments to leave you feeling gorgeous, groomed and ready to enjoy that precious time off.
Nourish those nails
If you're anything like us you'll want to show off your perfect nails as you sip that fruity cocktail. However, going to the salon to top up your manicure can take up precious time that you could be using to go for a swim or enjoy the sunset. Invest in a clever two week manicure and your nails will stay perfectly polished for the duration of your holiday, with not a chip in sight.
Cut to the point
A new haircut will leave you feeling glamorous and confident and is guaranteed to look great in all those holiday snaps. Feeling bold? Beat the heat with a pixie crop – this super stylish look will flatter delicate features and keep your neck nice and cool. Alternatively, ask your stylist for the best way to get beautiful summer hair that's easy to maintain – gentle waves are great for a laid-back look that will take you from beach to bar in no time.
Wax lyrical
You've crammed your suitcase with itsy-bitsy bikinis and skimpy summer dresses – now it's time to de-fuzz. Go for a full leg wax to ensure that your pins are shiny, smooth and ready for showing off, or book yourself in for a bikini wax to avoid any embarrassing poolside moments.
Be bronzed and beautiful
Want to get a golden tan without risking harmful UV rays? A spray tan will give you the sun-kissed look you are looking for in seconds, without compromising your health. Alternatively, you could try the clever Sun Angel – a machine that monitors the amount of UV light your skin is exposed to, so that you can avoid burning. Whichever method you choose, enjoy your gorgeous glow and don't forget to apply plenty of sun cream when you're out in the sun.
Dare to detox
Over-indulged recently? Don't panic, there's still time to shape up before you get ready to take off. There are lots of simple detox plans designed to help you get healthy and lose weight in under a week – try NOSH or Mydetoxdiet.co.uk for a quick fix that will have you looking and feeling fabulous in no time. And don't forget to keep an eye out for daily healthy eating tips from the Wahanda tasters team.
Not got a holiday booked but fancy treating yourself? Take a long weekend and recharge your batteries on a luxury spa break - your body will thank you for it.