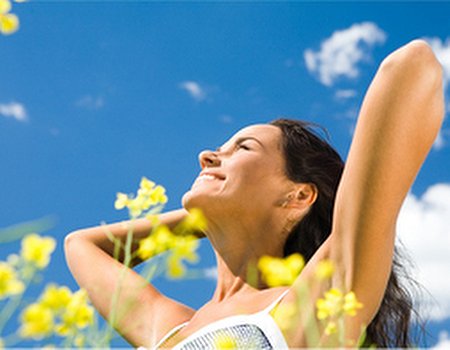 The word 'organic' used to be a buzzword bandied about by people hoping to appear trendy - but in reality an organic lifestyle is much more than just a way to boost your boho chic credentials. Making the decision to use eco-friendly products and eat organic food not only helps to protect the world that we live in, but it can also benefit your health. What's not to love?
Want to cut out the chemicals and say no to synthetics? Here are some of our tips on how to adapt your lifestyle to make it more eco-friendly. Kaftan and sandals optional...
Ethical MobDeal
At Wahanda, we love a good deal – and we love it even more if we know it doesn't damage the environment. We've got a brilliant ethical MobDeal running at the moment, so make sure you take advantage of it to help you kick start your new natural lifestyle.
Ethical health, beauty and wellbeing company Fairsquared pride themselves on selling products that are organic, eco-friendly and Fairtrade approved. We've already bought our vouchers in anticipation of stocking up on some guilt-free goodies – hurry and grab yours now for a 60% discount on scented candles, bath melts, lip balms and even organic pickles.
Titanic Spa
Planning an indulgent spa break, but want to make sure you go somewhere that is compatible with your values? Yorkshire's Titanic Spa is the UK's first eco spa, offering luxury treatments that use only organic products. Designed to leave customers feeling relaxed and rejuvenated, the Titanic Spa experience provides the perfect weekend away for wellbeing fans with a conscience. We don't know about you, but we're craving a massage...
Organic treats for foodies
Organic farming is an ecologically-balanced approach to producing food, but it's not just good for the environment – it also helps to ensure that your dinner is free from chemical nasties. Well, nobody wants to be served a plate of pesticides...
Not sure where to begin when embarking on an organic diet? Have a look at our food blog for helpful articles and tasty recipes. At the moment, we're loving the new recipe suggestions from ethical food supplier Essential. Who said eco-friendly eating couldn't be exciting?
Cycling
Animal Farm lovers will recognise the phrase 'two legs bad, four legs good' – well, at Wahanda, we prefer to say 'four wheels bad, two wheels good'. Want to protect the environment and get fit at the same time? Swap your petrol-guzzler for a bike and cycle to work in the mornings. Not only will you tone up your legs and get your heart rate going, but if you live in London you'll also have the bonus of avoiding the congestion charge. Trust us, you'll soon forget what you ever saw in that hatchback...
Inspired to start making some changes in your life? Have a browse of our eco spas, and keep an eye on our food blog for regular dietary tips and advice.