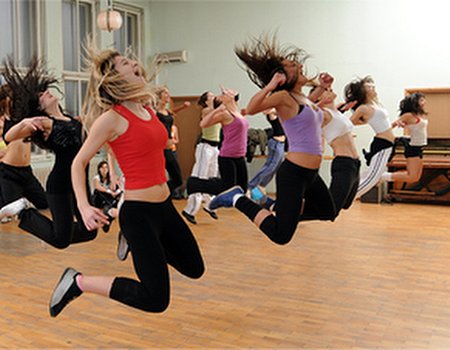 There were plenty of big names at Glastonbury this year, but no one managed to cause quite such a stir as Beyoncé did when she closed the festival. The singer had the nation transfixed as she took to the Pyramid Stage in a gold jacket and black hot pants designed to show off those perfectly toned thighs. We've got to admit, we've got serious body envy...
Are you looking to channel your inner Beyoncé? Unfortunately we can't help you with the singing voice or the rapper husband, but we have got some tips to help you get fit, toned and glamorous this summer (hot pants optional).
Shake your booty
Beyoncé's toned thighs and flat stomach are in part down to the vigorous dance routines that she performs along with her songs. Dancing gets the heart rate up, burns calories and gives the whole body a thorough workout. The great thing about dancing is that there is a different variety to suit everyone, with classes available in street dance, ballet, belly dancing, Latin dancing and more. And you don't need any expensive equipment for a dance workout – you can just pop on Single Ladies and have a bit of a boogie at home.
Eat and drink your way to a superstar body
Even superstars have to watch what they eat. Beyoncé reportedly attributes her enviable figure to a low-fat diet with plenty of green vegetables. She also avoids alcohol, which is notoriously high in calories. For perfect slimline curves, try to cut down on your alcohol intake – your body will really thank you for it.
Prepare those pins
If you're feeling brave and are ready to don a pair of hot pants like Ms Knowles, then don't forget to give your legs some attention first. A spray tan is a great way to leave your skin looking sun-kissed without exposing yourself to any harmful rays. Make sure you also get regular waxes for super smooth pins to be proud of.
Maximise your mane
Beyoncé is often to be seen rocking a fierce hairstyle. If you are looking for something bold this summer, you could consider hair extensions or even a perm for luscious locks that will be sure to get you noticed. Your hairdresser will be able to advise you on the best look to suit you, so that you can breeze through summer with superstar confidence.
Has Glastonbury given you festival fever? Check out our great tips to help you get festival ready, and head to our hair and beauty page for deals and offers on those all important finishing touches.