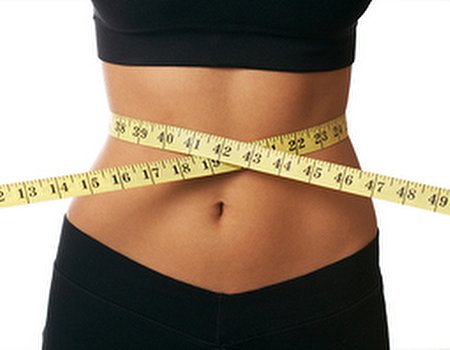 Finding the perfect little black dress is not as easy as it may sound. Once you take into consideration the fabric, cut, hue and any embellishments, show-stopping numbers are few and far between. That's why we reckon that once you've found your dream dress, you should do everything you can to hang on to it...
Worried that those few extra pounds you've put on are going to get between you and your LBD this Christmas? Luckily, Justin Way, fitness expert at Pure Gym Edinburgh, has come up with some exercises to help get you into perfect shape. You'll be ready to wow in no time...
1. The ultimate LBD cardio workout has to be on the stepper. In the cardio world, this is the absolute daddy of leg and bum sculpting - it's hard work so will torch through excess calories whilst providing you with a fantastic looking tush!
2. An excellent legs, bum and abs toning exercise is the reverse lunge. This exercise can fire up your core muscles better than doing ab crunches alone. To make it harder, you can add weight and if you find that easy, at the bottom of the lunge perform a dumbbell shoulder press and return to the start position.
3. For a perfect flat tummy, look no further than Russian Twists. Sit on your bum with your knees bent and lean back so you feel your abs tighten. Don't lean back any further than 45 degrees. Once leaning, reach and twist round to the left as far as comfortably possible and then fire round to the right, this is one repetition. Try this for bouts of 30 seconds, 3 times. If you find this easy, you can either increase the time to 45 seconds or 60 seconds, or alternatively lift your feet off the ground so you are balancing on your bum.
4. Get rowing. The rowing machine is one of the most used pieces of kit in a gym. By pushing through your legs, you'll be using the back of your thighs and butt. Then, stabilising through your mid section will make your abdominal and core muscles work hard, and once the legs are extended, you finish off by pulling back up to your torso. An amazing fat burning exercise that will shape and contour your body for those unforgiving party dresses.
5. Chest press machine - This will help sculpt the chest area as well as those bingo wings, whilst bringing good shape to the shoulder too. A good range to start with is 2 sets of 12 reps, choosing a weight that you struggle with towards the end.
Ready to follow Justin's advice and show off your LBD in style? Find a Pure Gym near you to get started. Go on, the dress deserves it...