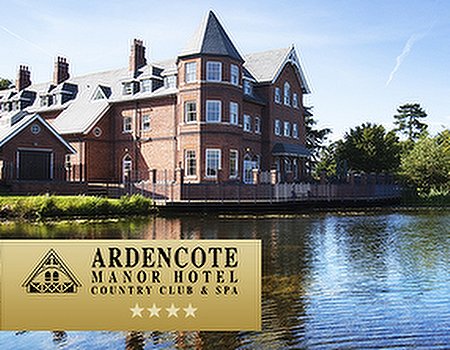 We like to think that there's more to Wahanda than just the people (and goldfish) who make up our office. What makes the site really great is the wider community of wellbeing enthusiasts who truly believe in the importance of health and beauty - you're a lovely bunch and it's always great to hear what you have to say.
Which is why we are inviting you over to Ardencote Manor Hotel in Birmingham for some free pampering and a bit of a knees-up. Set in beautiful grounds, Ardencote Manor is a luxury spa and hotel that offers an array of relaxing treatments – perfect for escaping the bustle of your every day routine.
As pampering is what we do best, we'll be offering our guests a free 15 minute mini treatment to spruce you up and leave you feeling refreshed – choose from a manicure, pedicure, mini facial, mini Indian head massage or even a fun fish pedicure.
Guests will also be treated to a free glass of Pimms and tasty fruit platters on arrival, and an exciting goody bag when it's time to go home. During the event there will be an opportunity to learn about skincare from our guest speaker, and to meet ITV's lovely presenter Lucy Kite.
The Wahanda spa evening will take place at Ardencote Manor on Thursday 23rd June 2011 from 6pm-9pm and entry is completely free, so bring along your friends – we'd love to meet them too!
You can get a ticket to the spa evening here – there are only 100 places available, so make sure you bag one as quick as you can. We look forward to meeting you!