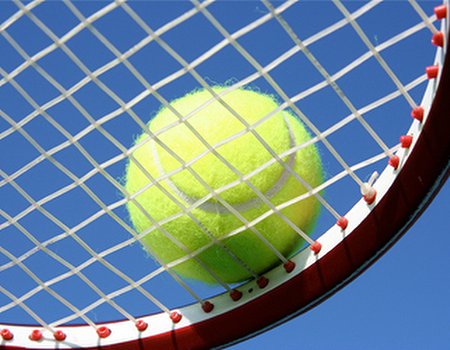 Forget about the prize money and the international acclaim – we think that Andy Murray should be thinking of us as he prepares to go for gold at Wimbledon. The lovely people at Esporta Health and Racquets Clubs have promised to offer up to £250,000 worth of free tennis memberships if Murray wins the tournament – so come on Andy, we're relying on you!
We all know that there's more to tennis than strawberries and Pimms, but daunting membership costs can mean it's hard to get started at the sport. That's why Esporta have decided to offer free tennis memberships to give people the push they really need to get involved. They are also planning to introduce free lessons for beginners, meaning that there's no longer any excuse not to grab a racquet.
Love watching the tennis but unsure what the benefits of the sport would be for you? Tennis gets your heart rate going and helps to burn calories, in addition to working out all your muscle groups and increasing general fitness. It's also a very sociable sport – a tennis class is a great place to meet new people as well as indulging your competitive streak.
Frightened by the idea of a tennis ball coming at you at 128mph? Ok, so that's a bit of an exaggeration (unless you intend to play Murray himself). But for beginners who want to take things a little more gently, Esporta offer sessions of soft tennis – a sport that is similar to tennis but lets you use a soft ball as you get to grips with the different movements needed to play.
We know we'll be cheering on Andy Murray as Wimbledon kicks off next week, and we can't wait to don our tennis whites and have a bit of a go ourselves. Whether you are itching to get involved in some games or just fancy a bit of a knockabout with friends, we've got plenty of suggestions to help you find a tennis club near you.