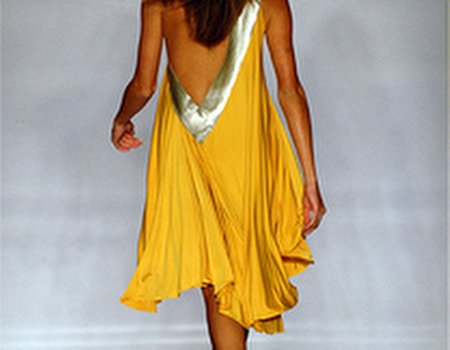 As any fashionista worth her weight in Louboutins knows, it's nearly time for London Fashion Week. With the crème de la crème of the fashion industry flocking to the capital from all over the world, it's a fantastic opportunity to ogle the latest designs and marvel at the impossible heels models manage to wear down the runway.
Of course, with so many different shows on, things can get a bit hectic. Our favourite Fashion Week activity? Sipping on a martini and having a manicure. Looks like we'll be heading straight to the Trafalgar Hotel...
To celebrate everything that's fabulous about fashion, the Trafalgar Hotel is introducing three new chic cocktails, each served with an on trend Temple Spa Nail Gloss. Indulge in a basil-infused 'Sweet Golightly', accompanied by Temple Spa Nail Gloss Marrakech, or treat yourself to a glamorous 'Gemstone Glory', served up with Monaco nail gloss. Fancy something racier? 'The Lady is a Vamp' contains a hint of absinthe and comes with Cassis nail gloss – for deliciously dark nails.
Stay calm, ladies – these couture cocktails aren't available until the 8th September, when they will be launched just in time for Vogue's Fashion Night Out. Want to get your nails ready to sport your glamorous new gloss? Treat yourself to a manicure, or get ready to don your Choos with a pampering pedicure.