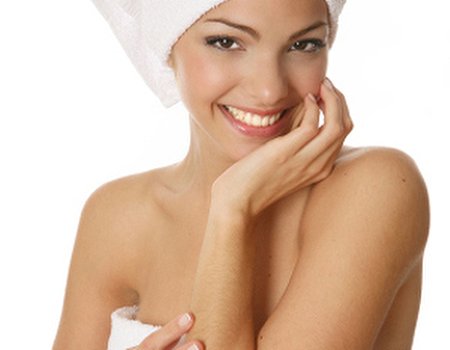 We were lucky enough to be invited by Holland and Barrett to the recent launch of some exciting new products – and we've got to admit, we were pretty impressed. From an alternative to Botox made by bees, to a luxurious range of gorgeous gift packs, the store's fast growing natural beauty category is definitely one to watch. We reckon even Mother Nature herself would want to give these perfect products a go...
Branching out from supplements and food products, Holland and Barrett has taken the beauty world by storm. With 11 premium beauty stores across the UK, the chain's natural beauty boosters have caught the attention of celebrities such as Jameela Jamil, Daisy Lowe and Melanie Sykes – and now they can add the Wahanda girls to their list of fans. Here's a sneak peek at some of the latest products to join the range...
Manuka Doctor 'Apitherapy' Collection
A natural alternative to anti-ageing treatments such as Botox, this wrinkle-reducing collection has understandably caused quite a buzz. Containing purified bee venom, when applied to the skin the product causes the body to react in a similar way to as if it had been stung. The result? An increased amount of blood flow to the affected area and improved cell renewal – ironing out existing furrows and helping to prevent the formation of fine lines.
Not just for your face, this rejuvenating range can also deliver deep penetrating moisture to your hands, feet and body – try the ApiNourish Foot and Heel cream or ApiNourish Repairing Skin Cream for a hydration fix. Manuka Doctor also does a great range of cleansers, toners and skin serums which we think are the bee's knees...
New gift packs from Dr Organic
With Christmas approaching, we're always on the lookout for perfect presents. We were therefore excited to discover the new range of gift packs from Dr Organic, offering a variety of tempting treats to tide you over this yuletide. Containing luxury ingredients such as Rose Otto and Manuka honey, these sumptuous sets have been designed to suit a range of different skin types – so you'll be bound to find a gift to suit even the pickiest of family members. Phew!
Got a friend with sensitive skin? The Manuka Honey Soothe & Restore gift pack will help to rebalance their moisture levels, and doesn't contain any aggravating ingredients. For lovers of luxury, the Pomegranate Perfect Complexion gift pack is an indulgent choice, whilst those looking to turn back time will appreciate a Rejuvenating Mini Body Lotion pack. There are also three other gorgeous gift sets available - well, that's our Christmas shopping sorted...
Got your Christmas thinking cap on? If you're ready to start playing Santa, head to your nearest Holland and Barrett or take a look at our fabulous festive deals and offers.