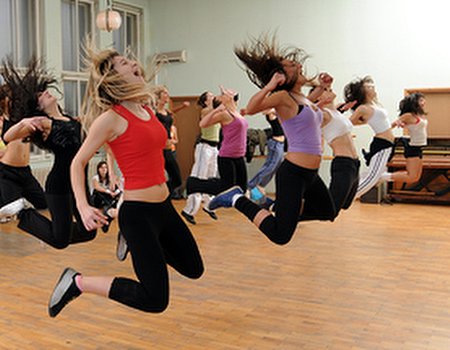 Wilting this winter? If the thought of all the shopping, socialising and entertaining that you need to do in December brings you out in a cold sweat, it could be time to work on your energy levels. After all, you don't want to start the New Year off in a slump...
Thanks to the cold weather and short days, it's easy to feel tired and irritable during the festive season. Luckily, the lovely people at Nature Complete have come up with some simple steps that we can follow to keep our energy levels up this winter. Looks like there's no longer any need for that early morning coffee...
Fed up with feeling fatigued? Try these top tips to get a spring back in your step:
Eat energy foods
This is the time to stock up on foods that increase your levels of serotonin, a feel-good hormone that boosts your mood and makes you feel more positive. These foods are rich in an amino acid called tryptophan, and include bananas, turkey, chicken, fish, eggs, nuts, wheatgerm, avocados, milk, cheese and pulses. Add carbohydrate-rich foods to help the tryptophan to convert into serotonin – the best types include complex carbohydrates such as brown rice, wholemeal bread and pasta.
Go green
Taking a high-quality natural supplement such as Nature Complete Chlorella & Spirulina 2-in-1 could also help top up your energy levels. That's because chlorella (a green single-celled alga) and spirulina (a blue-green alga) contain a wide range of nutrients. These include magnesium, which is needed by the body to turn food into energy; iron, which is essential for energy production as it helps carry oxygen to your body's cells; and protein, which your body also needs to produce energy (up to 70 percent of chlorella and spirulina is made of complete protein).
Nature Complete Chlorella & Spirulina 2-in-1 also contains chlorophyll, a substance that's thought to flush out fatigue-causing toxins and heavy metals from the body. Not only that, but chlorella and spirulina are nutrient dense, even compared to fresh produce (just 1g of chlorella and spirulina contains a similar amount of vitamins and minerals as 1000g of most fruit and vegetables).
Stay active
It may be freezing outside, but a daily walk could boost your energy levels, as well as your immune system. Exercise may also improve your mood – some clinical studies even claim it's as effective at treating mild depression as some types of antidepressants.
Stock up on daylight
If you exercise outdoors your brain will also benefit from as much natural daylight as possible, which may make you feel less lethargic. Even if you don't go for a walk, take as many breaks outside as possible and sit near a window whenever you can during daylight hours.
Be sociable
Having a night out may be the last thing you want to do if your energy levels are low. But experts believe spending time with other people, especially friends and family, helps to keep your mood – and subsequently your energy levels – up. So start accepting those party invitations now...
Winter walks, nutritious meals and a bit of partying? We don't think that sounds too challenging...
Want to boost your energy this Christmas? You can find more information on Nature Complete Chorella & Spirulina 2-in-1 at www.naturecomplete.com. Alternatively, have a look at our nutritional advice page or exercise ideas to help get you firing on all cylinders.