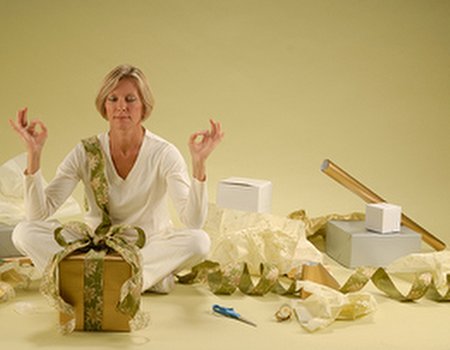 Ok, so most of us are currently running around like headless chickens trying to get ready for Christmas – but that doesn't mean that we can't squeeze in a bit of exercise every now and then. Choose fun fitness solutions to make sure that staying in shape isn't a chore, and you'll find working out a breeze. If only we could say the same for that last minute shopping...
In order to provide you with some inspiration, we've picked our favourite physical activities to keep you healthy (not to mention nice and trim) during the festive season. Exercise doesn't just mean puffing on the treadmill, you know...
Get ready to Zumba
An incredibly popular way to stay fit, Zumba classes will have you swivelling those hips to some seriously sizzling rhythms. Not only will this fun form of exercise help to burn off excess calories, but it's also a great way to learn some new moves that you can show off on the dance floor. Eat your heart out, Shakira...
Work up a sweat with Bikram yoga
It probably hasn't escaped your notice that it's freezing cold outside. Instead of clinging to the radiator and refusing to leave the house, why not try Bikram yoga – the hot trend that's had Hollywood gripped for years. Similar to other yoga classes, Bikram has one key twist – you'll find yourself practising postures at a temperature of 40.5 degrees. Well, it's much cheaper than buying a plane ticket to somewhere exotic...
Throw some shapes on the ice
The ultimate way to enjoy a festive evening out with friends, ice skating will also help to tone your legs, improve your posture and get your heart rate going. Why not read our pick of the best London outdoors ice rinks, or browse our ice skating page for venues and classes across the country.
Too many presents to wrap and mince pies to bake to fit in exercising? We'll let you off on this occasion – but make sure you check out our fitness hub to prepare for a healthy New Year.