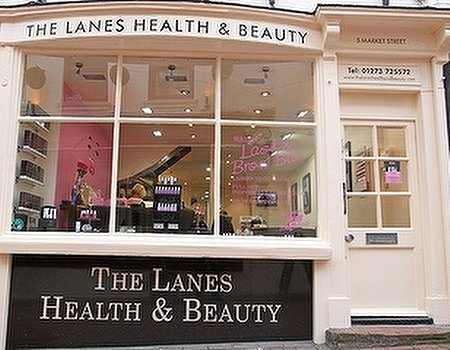 Good news for Brighton babes (and boys!) – glamorous beauty salon The Lanes Health and Beauty has launched a new range of cosmetic procedures. Whether you are after Botox, mesotherapy or a facial peel, you can now get your treatment in the same place as your manicure. Now that's what we call efficient...
The Lanes has teamed up with Harley Street experts Fabulous Face and Body to bring non-surgical cosmetic treatments to the seaside. The collaboration will allow customers to experience Fabulous Face and Body's cutting edge techniques, in the stylish and welcoming surroundings of The Lanes. As combos go, we think that's even more genius than gin and tonic...
Julie Coates, owner of The Lanes, says, 'the fact that Fabulous Face and Body has selected The Lanes Health and Beauty as its partner in this project is testament to both companies' united drive to provide a growing range of clients with access to the most innovative cosmetic procedures available.'
Whether you are looking to nourish your nails, soothe your skin or try one of the salon's new cosmetic procedures, it's worth a trip to The Lanes for some precious pampering. And don't forget that we have lots of fantastic MobDeals in Brighton too...