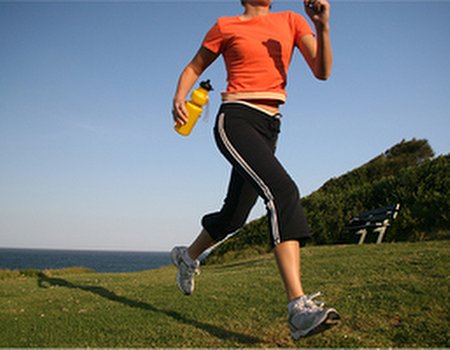 We all know that exercising is good for us, but did you know that just 90 minutes of physical activity a week could actually increase your life expectancy? That's enough to make us grab our gym kit...
Who doesn't want to live longer? According to a recent study, exercising for an hour and a half each week could help reduce your risk of death by 14%, in addition to increasing your life expectancy by as much as three years. Do you exercise more often than that? Good for you! The more active you are, the more your health will benefit.
Maureen Talbot, Senior Cardiac Nurse at the British Heart Foundation, said: 'This research was encouraging because it showed that even exercising for 15 minutes a day at a low intensity is still better than doing nothing. It could prove helpful for anyone who finds exercise daunting and needs some motivation, especially as getting started can be the hardest part.
'However, the findings also showed the more exercise you do, the better. Everyone should aim for at least 30 minutes of moderate physical activity on five or more days a week. Try doing something you enjoy because you'll probably exercise for longer and that will be even better for your heart health.
'It should be easy for everyone to get active and that means we need safe routes to walk and cycle to work, opportunities to be active at lunchtime and affordable ways to enjoy sport and recreation.'
Why not try one of these great ways to keep fit?
Running
Running is one of the easiest ways to stay in shape. You don't need any equipment, you don't need to travel anywhere to do it and you're completely in charge of your workout. Put on some good running shoes and start pounding the streets today – your body will thank you for it in the future.
Pilates
Want to tone your body, elongate your muscles and improve your flexibility? Pilates could be just the thing. This low-impact workout is suitable for most people, whatever your age or level of ability. Time to condition that core...
Zumba
This fun form of exercise has taken the world by storm. Salsa your way to a sexy body and keep fit at the same time. Who said keeping fit couldn't be enjoyable?
Spinning
If you think you can handle the pace, why not try spinning? It may be hard work, but it'll do wonders for your waistline as well as your heart and lungs. Most spinning classes have a great motivational soundtrack to keep you in the mood and get you to push yourself. Come on, then – on yer bike.
What's your favourite way to stay active? Let us know on Twitter and help to spread the word about staying in shape.