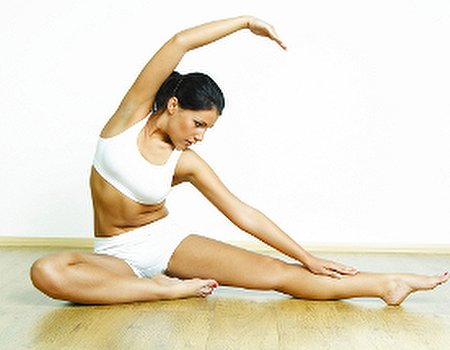 It's time to take control of your fitness. Yesterday we wrote about a recent report from Macmillan Cancer Support, identifying regular exercise as important for the health of cancer sufferers and survivors. The report claims that staying active can help cancer patients to counter the side-effects of drugs, reduce the chances of the disease recurring and help to fight related illnesses such as depression. Sounds like a pretty good reason to go for a bit of a walk...
For some people recovering from cancer, staying fit is easier said than done. Some patients may feel too weak to take part in a class at the gym or take up running – instead, Macmillan recommend short sessions of physical activity, such as gardening or going for a walk. But for sufferers of breast cancer, tiredness is only part of the problem – post-surgery it can be difficult to find suitable exercise wear for supporting a prosthesis. Many women are therefore deterred from their favourite sports and activities, with the result that they may be compromising their health.
Luckily, help is at hand in the form of Anita Care: a line of sports bras and swimming costumes created specifically for use following a mastectomy. This lingerie and swimwear has been designed to fit comfortably whilst giving a natural appearance, and to hold breast forms securely in place during exercise – allowing breast cancer patients to work out with confidence.
Anita Care believe that there is no reason why any woman with a prosthesis should feel unable to swim, run, horse ride or pursue any form of exercise they choose. Whatever your favourite way to stay fit, Anita Care have a solution to meet your needs. Why not take a look at their website (www.anita.com) for more details and to find out where your nearest expert lingerie shop is.