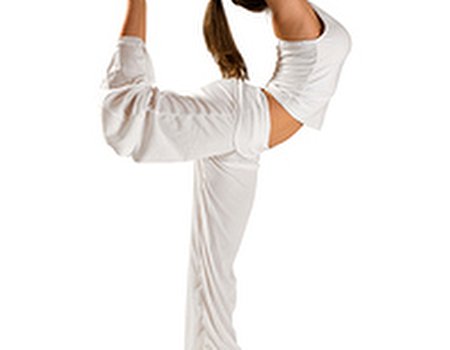 If you've ever found yourself glued to Grand Theft Auto, obsessing over World of Warcraft or shouting at the screen when playing Gran Turismo, you'll know that video games are not typically associated with good health. Regular gamers risk straining their eyes, suffering from muscle complaints from sitting in one position for too long and even becoming stressed by unachievable goals. Sounds like it could be a good idea to step away from the television...
Hold your horses – don't put your console up for sale on eBay just yet. A new interactive experience from wellness expert Deepak Chopra could turn your video-game system into the perfect aid for practising meditation and yoga. Time to take Tomb Raider up to the attic and make some room on your living room shelf...
Described by Chopra as 'an interactive journey of mind and body', Leela incorporates meditation, breathing techniques and full body movement. Focussing on the concept of aligning the Seven Chakras (spiritual energy centres), Leela aims to relax, stretch and control both body and mind. Sound a little heavy-going? The word 'leela' is Sanskrit for 'play', and exercises are designed to suit each individual's pace – meaning that staying healthy can be enjoyable rather than a chore.
Lucky enough to own an Xbox 360? Leela's Stillness Meditation uses Kinect technology to offer feedback and guidance during deep breathing exercises. We reckon you'll find yourself wonderfully relaxed in no time (once you've got over the fact that your TV is commenting on your breathing).
We like the sound of this clever blend of ancient practices with modern technology. If you think it could be time to swap Final Fantasy for fitness and Rock Band for relaxation, visit www.deepakchopraleela.com. Prefer to look after your body and mind the old-fashioned way? Check out our yoga and meditation pages for details of where you can attend classes near you.