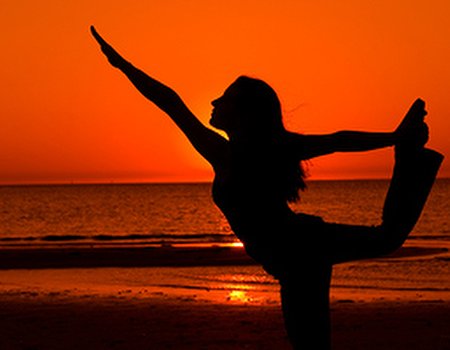 Looking to take some time out? When we read yoga teacher Tara Johnson's recent blog on meditation, our imaginations were instantly captured by the mention of her February 2012 retreat in Goa. Set against a beautiful backdrop and incorporating meditation and Pranayama techniques, the retreat is designed to provide a powerful antidote to the stress of everyday life – making it ideal for those who are looking to slow down for a bit. We couldn't help but add the experience to our growing wishlist of restorative getaways...
Lately, it seems that retreats are all the rage. From meditation courses in the East to slimming camps in the West, there's a package out there to suit everyone. But what exactly is all the fuss about?
Although retreats such as Tara's offer an exciting way to encourage mental and physical health, the idea of wellbeing escapes is not a new one. Spas have been popular for centuries, with many European spa towns being founded by the water-loving Greeks and Romans. In the 19th and 20th centuries, natural springs were prized by the rich and sickly for the restorative power of their mineral waters, thought to cure all manners of different health complaints. It was official: rest and relaxation had been recognised as part of a healthy lifestyle, and the modern spa break had been born.
These days, although many of us still like to indulge in a spa break or spa day every now and again, some people feel that they are searching for more than just a splash in the hot tub. Books and films such as 2010's Eat, Pray, Love have got us questioning our priorities – leading many to take significant time out to get their bodies and minds back into balance.
Whether you are looking to escape the pressure of work, find the willpower to get into shape or learn a new skill such as meditation, a retreat can provide the perfect environment for you to do it in. Free from distractions, surrounded by like-minded people and under the guidance of experts, you'll be able to achieve your goals in no time. The question is, will you ever want to come back...?
Wahanda's pick: top retreats for your great escape
Slimmeria
Offering detox holidays to those who are looking to lose weight, Slimmeria combines fitness and nutrition with relaxing massages and yoga. Not only will you leave feeling slimmer and trimmer – but you'll also find that your cares slip away whilst you're there. Sounds pretty good to us...
Obsidian Retreat
Dedicated to those who are looking to learn how to manage illnesses such as diabetes, heart disease or cancer, Spain's Obsidian Retreat focuses on nutrition, exercise and lifestyle changes. Set in the Costa Blanca countryside, the retreat is the perfect place to get away from it all – great if you're in need of a break.
Tara Soul Yoga Vinyasa Yoga Retreat
Taking place in a beautiful beach location, this relaxing retreat will combine yoga with meditation, breathing practices and healthy food to really improve your general wellbeing. You can find out more about Tara and her work in her blog on meditation.
Not got the time to dedicate to a week-long retreat? To freshen up your body and mind in a shorter period of time, why not try a spa break – it'll really put a spring back in your step.