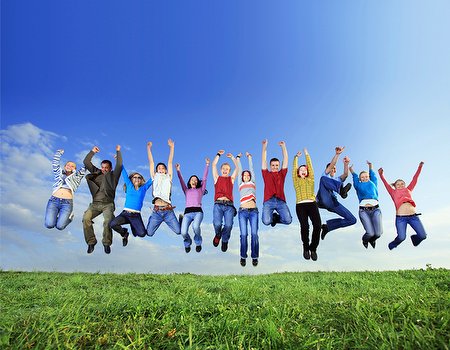 Want to get fit and healthy but find it hard to get motivated? You're not alone. According to the latest survey by Scottish Widows, over 22 million Brits admit to neglecting their fitness. That's an awful lot of couch potatoes...
The survey results show that with our busy schedules and stressful lives, many of us struggle to find the time and motivation to exercise. 45% of people in Britain feel they aren't keeping fit enough, with one in ten saying the one thing they want more time for in life is exercise and healthy living. And it's not just time that people are short of – lack of money also stops people from staying in shape, with 21% of those surveyed saying they don't have enough cash for a gym membership.
Roger Black MBE, Scottish Widows Ambassador for the London 2012 Games, and Olympic medal winner, says: "The London 2012 Olympic and Paralympic Games were always hoped to inspire us as a nation to get involved with sport, and we have won half the battle because people do recognise the need to devote more time to their health and fitness, but they still don't feel able to prioritise it highly enough. Just a few hours exercise a week could make a big difference to people's health, and it needn't cost a lot of money."
Think it could be time to turn over a new leaf? Whether you are stony broke, pushed for time or simply don't enjoy exercising, we're here to help. We've got some great fitness tips that will fit into your life, so that you can feel happy and healthy without having to make any sacrifices – hoorah!
Busy schedule?
We all feel so busy sometimes that exercising seems like an impossible luxury. You might not be able to make it to the gym for a workout, but there's no reason why you can't incorporate fitness in to your day. Cycling into work is a good way to make your commute work to your advantage, whilst simple stretches done at your desk can keep you feeling nice and limber. Got a couple of minutes to spare in the morning? Take the stairs instead of catching the lift for an instant feel good fitness boost.
Counting the pennies?
If the thought of an expensive gym subscription makes you want to run a mile – do exactly that. Running burns calories, gets the heart rate going and tones muscles – without costing you a thing. If running doesn't appeal, go for a long walk at the weekend – you'll enjoy the sense of freedom it gives you and your body will thank you for it too.
Hate exercising?
If you hate exercising, the chances are you haven't found a form of fitness that is right for you. We all have bad memories of school sports day – but just because you hated the 100 metres, it doesn't mean there isn't a type of exercise out there that you will enjoy. Keep an eye out for classes that place emphasis on having fun as well as getting fit – Bodystep, zumba and spinning are all great for this. Or why not go running or swimming with a friend? A bit of encouragement can work wonders for motivation...
Not convinced? Let somebody else take your fitness in hand with our deals and offers on personal trainers and boot camps.