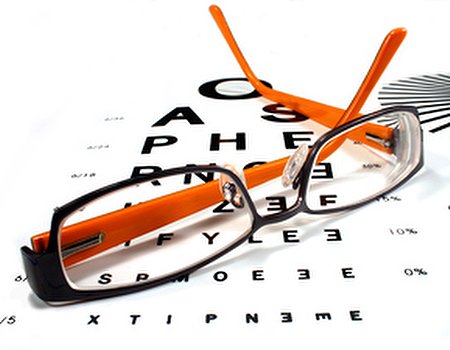 Putting off going to see the dentist or optician? You're not alone. A recent survey by HSF health plan (www.hsf.co.uk) has found that 38% of UK residents are postponing important medical checks due to the cost – a decision that could lead to increased risk of disease. We reckon it's time to pick up the phone and make yourself an appointment...
Get your eyes tested
Even if you're lucky enough to have perfect vision, it's still important to make sure you get your eyes tested every 1-2 years. As well as picking up any eye problems, a visit to the optician can help to detect diabetes, high blood pressure, cholesterol, glaucoma, clotting disorders and brain tumours. Looks like reading the letters on that chart could be more important than you thought...
Open wide
Say 'aah'. Regular trips to the dentist are vital for healthy teeth, but they are also an important way of checking for more serious problems. Your dentist will be able to pick up gum disease related to heart disease and diabetes, in addition to detecting the symptoms of mouth cancer. If caught early, mouth cancer can often be successfully treated – however, according to Mouth Cancer UK, one person is killed by mouth cancer every three hours due to its late detection. Trust us - even though a dental checkup may seem costly, it's definitely worth it for peace of mind in the long run.
Reduce your risk of Alzheimer's Disease
Eyesight issues, dental problems, diabetes and high blood pressure can all increase your chances of developing Alzheimer's Disease. Luckily, early detection of these problems through eye tests or dental checkups often means that they can be easily treated before they have a chance to affect your mental wellbeing – that's another good reason to book yourself an appointment today.
Overdue a checkup? Don't delay any longer - have a look at our eye test and dental treatment pages to find out where you can get health checks near you.