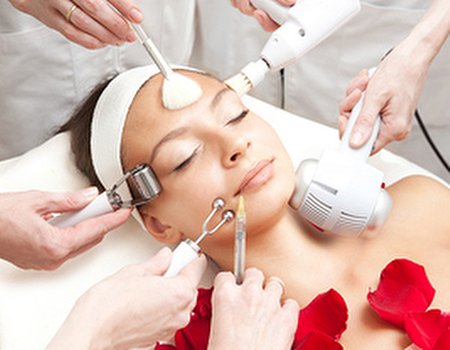 The lady is a vamp. If the thought of wrinkles and fine lines frightens you more than ghosts and goblins, now's the time to confront your dermal demons. We're offering you the chance to get an incredible £240 worth of skin smoothing treatments for just £69 - including the option to try out Dracula therapy. Definitely a deal worth screaming about....
Find yourself avoiding your reflection? If your bathroom mirror is your number one nemesis, a trip to the Edinburgh or Glasgow Sculpta Clinic could be exactly what you need. Our miraculous MobDeal will entitle you to an expert skincare consultation worth £90, in addition to £150 worth of treatments. With choices such as dermal fillers, laser resurfacing and carboxytherapy available, those wrinkles won't stand a chance...
Purchasing the MobDeal will allow you to choose one of a variety of blemish busting therapies, all of which deliver great results. We can't help thinking, though, that PRP (also known as Dracula therapy) is the most appropriate choice for Halloween. This anti-ageing treatment removes a small amount of blood from your body, before combining it with vitamins and amino acids and re-injecting it into your circulatory system. Ok, so it might sound a little painful – but trust us, it'll be worth it for that youthful look.
Skin screaming out for some attention? Go on - treat yourself to this delightful deal and avoid looking scary this winter.