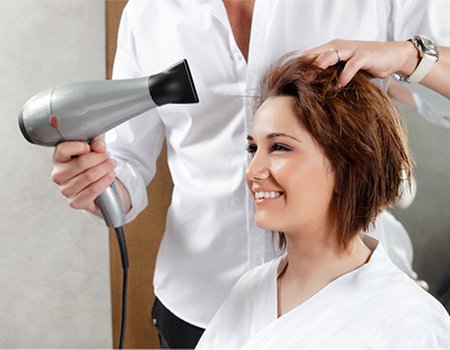 Has your barnet got the blues? Daniel Galvin, hairdresser to the stars, has opened a new salon in London's luxurious Corinthia Hotel – so there's no longer any need to suffer from a bad hair day. Form an orderly queue please...
The new salon is situated in the hotel's ESPA Life spa, and is perfect for those looking to receive star treatment. Together with Oscar-winning make-up artist and colleague Lois Burwell, Daniel has created an 'Ultimate Make-Over Room' – a glamorous area that is separate from the main salon, offering privacy and comfort to actresses, models and spa guests. Get ready to unleash your inner celebrity...
The salon is staffed by a team of dedicated colourists and stylists who have been carefully trained to provide the high standard of service that Daniel Galvin is known for. The team believe strongly in enhancing natural beauty – whether through a stylish new cut, a touch of colour or a smoothing conditioning treatment. Warning – after you leave, you may find you keep admiring yourself in shop windows...
Daniel says, "Opening the first Daniel Galvin salon since our Marylebone flagship within Corinthia London has given us the chance to create something truly magnificent in a really special building in the heart of London. This salon has been two years in its creation and Daniel Galvin are very proud and privileged to be working with a hotel with such vision."
Can't wait to let the team at Daniel Galvin work their magic? Visit the salon at the Corinthia Hotel, or check out the Mayfair branch.