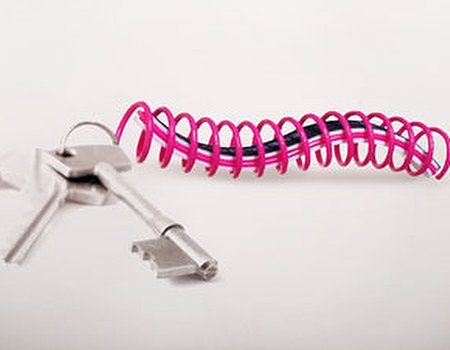 Every now and again, we come across an innovative product that we think really has the potential to make a difference to our daily beauty routine. And naturally, when we do, we want to share it with our community.
Of course, like buses, things have a habit of coming in threes. Recently, we've come across a hat-trick of great inventions, all of which help to make life just that little bit easier. Give them a go and we reckon you'll find yourself wondering how you ever managed without them...
The Stylfile collection
Like many great inventions, the Stylfile range (www.stylfile.com) was born out of frustration with existing products. Tom Pellereau, winner of The Apprentice 2011, hit upon the idea of a curved file and buffer one day whilst watching his sister file her nails – and he hasn't looked back since.
Ideal for those who find filing a faff, the 'S' shape of Pellereau's file is designed to follow the natural shape of the nail. This makes it easier to file both hands – great news if the left one usually defeats you.
At Wahanda HQ, our favourite item from the range is the 4-way buffer, which is also curved to fit the nail bed. Add it to your arsenal along with the pocket-sized Emergency File keyring (pictured) and you'll never face a nail nightmare again...
The Lustre Pure Light acne treatment device
Anyone who suffers from acne will know that it can have a real impact on confidence and self-esteem. Determined to come up with something to help with this difficult condition, the scientists behind Lustre Pure Light (www.lustrepurelight.com) have produced an easy to use at-home treatment which fits neatly into your daily schedule – and which can deliver results in as little as 12 weeks.
The clever Lustre Pure Light device works by emitting visible blue light - which doesn't damage skin, but is able to kill off the bacteria that cause acne. To use the device, all you need to do is apply the pads to your problem areas and then go about your daily business – an hour's use a day is enough to result in improvement. We don't know about you, but it sounds like a pretty impressive invention to us...
MaxDona Instant Eye Shadow transfers
There was great delight in the Wahanda office when a set of these appeared – and any scepticism about whether or not they would work was quickly swept aside. We tried out the purple transfers on account executive Reshma, and not only did she look lovely – but the process was wonderfully simple, too.
So how does it work? The MaxDona transfers (available from www.buyitnowgifts.co.uk) come pre-loaded with shadow, which can be applied simply by pressing the patches to the eyelids. Applying primer first is recommended, to make the colour really pop – then it's just a question of pressing on the transfer and peeling off.
Perfect for those who have busy schedules and those who haven't yet quite mastered the technique of creating a flawless eye shadow look, the MaxDona transfers take the hassle out of the morning makeup routine. A big thumbs up from the Wahanda girls!
Love to be the first to get your hands on the latest innovations? Make sure to watch our National Spotlight Offers page for some great product offers. Of course, if you prefer to stick to the traditional when it comes to beauty and wellbeing, you can always browse our offers on massages, manicures and facials instead.