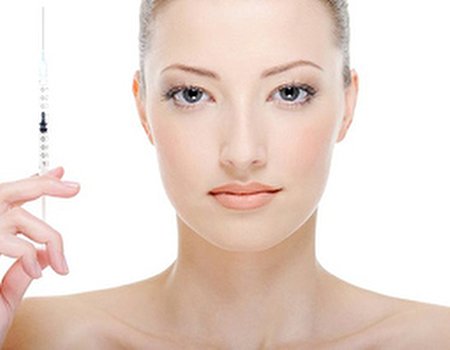 You may have noticed that, at Wahanda, we love a good question and answer session. After all, if you're looking for some information, who better to ask than the experts?
Luckily, top Harley Street cosmetic surgeon Dr Roberto Viel shares our passion for questions. He's taken the time to answer a variety of different queries on topics ranging from ageing hands to mole removal. We were fascinated to read what he had to say…
Q. I've got some lines around my mouth which make me look older than my age, what can I do to make them less visible?
A: These lines are usually exacerbated by smoking, so if you are a smoker, stop immediately. The easier treatment option is to inject a temporary filler which will last 6 months to 1 year, and Botox will not work for these lines unlike other lines on the face. The other option is more invasive treatment to wipe out the lines via a laser treatment or chemical peel, however, there is a downtime of 2 weeks with possible side-effects. After the treatment, make sure the skin is moisturized and a total sun block should be added to the daily face routine.
Q: I have noticed a few unsightly moles on my back, and I can't bear wearing dresses or tops that reveal them. Is there anything I can do about them or is it better to leave them?
A: It is possible to see a plastic surgeon to remove the moles, and the scar will be very minimal. The surgeon will inject some local anaesthetic into the surrounding area, and the mole will be gently cut out, with very fine stitches used to minimize the scar. Upon request, the mole samples can be sent to a laboratory to get tested to ensure there are no abnormalities.
Q: I am becoming more and more conscious of the appearance of my veiny hands – like Madonna's - which I feel are a tell-tale sign of my age.
A:There are two main options. As we age, we start losing fat from the hands, enhancing appearance of the bones and veins making it unsightly. A temporary solution is to use fillers to inject into the hands, giving a more even and plumper appearance. A permanent solution is to use your own (autologous) fat, which can be harvested from the abdomen or other preferred area. This is gently and precisely removed via liposuction, and then reinjected into the hands. These procedures can be performed under sedation or local anaesthetic.
Q:I have lived in Dubai for many years but I have moved back to London, UK, and I think that the Dubai sun has contributed dramatically to the freckles and ages spots on my face. Is there some sort of peel I could do there isn't too aggressive?
A: There are three options. Firstly, there is a topical cream applied by the surgeons as a facemask, followed by a home care treatment for 2 months. Second option, when there is a more severe condition, a fraxel laser will help with the age spots and pigmentations. Finally, a medium to deep peel can be used to eradicate the age spots and freckles. However, with the peel you have to be extremely careful to avoid the sun completely post-treatment, as not doing so can lead to hyper-pigmentation. If you are prone to sun spots and freckles, it is important to add a strong sunblock to your facial regime.
Considering a cosmetic procedure? For further information on fillers, cosmetic injectables, mole removal and peels, contact the London Center for Aesthetic Surgery.