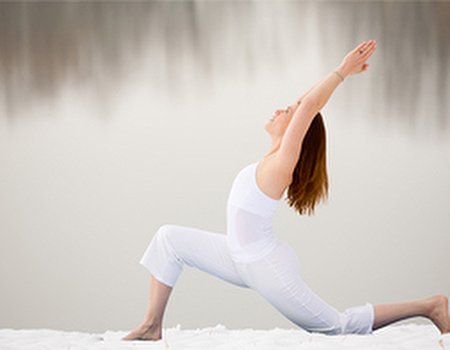 Think of yourself as a computer (bear with us, please). Your PC would be useless if the software was all intact but the screen was cracked down the middle - equally, a beautiful new desktop with no working programmes is about as much use as a chocolate teapot. Well, human beings are exactly the same – there's no use looking after your body if you're neglecting your mind, and training your mind won't help one jot if you don't care for your body.
Luckily, Psychologies Magazine and The Third Space Health Club have combined forces to create an innovative new workout that targets both body and mind, encouraging all round wellness. 'Contempowerplation' will combine weight-bearing and strengthening exercises with guided meditation and breathing exercises, allowing busy people to meet all their health needs at once.
Like the sound of a toned body and a honed mind? Get ready to kick off your shoes. The Contempowerplation class is taken barefoot, ensuring a connection to the ground and correcting any imbalances in the ankles, knees and hips. During the class, you will begin by practicing slow, fluid movements, combined with pranayama breathing practices that calm the mind and increase energy levels. You will then perform exercises such as squats to tone the body, and practice weight training to keep the heart rate high. Sounds like it's time to work up a sweat...
Easily bored? Don't worry - each week's Contempowerplation class will focus on a different chakra or energy point, meaning that the course will be nice and varied.
Louise Chunn, editor of Psychologies Magazine, says, 'The mind is often neglected when it comes to fitness, so Contempowerplation ensures that not only does your body get a work-out but your mind does too, which is vital if you want to improve your health and well being.'
Want to avoid meltdown by putting your body and mind through their paces? Contempowerplation will take place at The Third Space Health Club in Soho and is available to Psychologies readers and The Third Space members. The six-week course will start on 14th September at 8.30am (45-minute session), and will continue on a six-week rolling basis.
Got a bit more time on your hands and like to keep your mental fitness separate from your physical fitness? Why not follow a meditation class with a session of spinning, or some stress management with a fun Zumba workout. Now, if you'll excuse us, we're off to investigate that chocolate teapot...