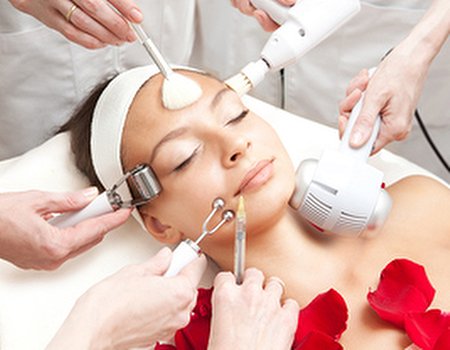 From detox and fitness programmes to makeup treatments and hair styling, we specialise in makeovers – so we thought it was only fair that we should get one ourselves. Dreading starting your Christmas shopping? The busy bees at Wahanda have been hard at work making the site even easier to use, just in time to take the stress out of the festive season. No need to thank us – just save us a mince pie or two...
Not a fan of change? There's no need to worry – we've opted for a mini makeover rather than dramatic cosmetic surgery. You'll just see a few changes here and there, all designed to make it easier to find what you're looking for – good to know if you're a bit short on time.
So what can you expect? The new version of the site will include helpful hubs for treatments such as hair, nails, massage and fitness, as well as for spa days and spa breaks. Think of these hubs as a one-stop shop - whether you're looking for treatment information, deals and offers or community advice, you'll be able to find them all in once place. Time to call off the search...
We're also introducing a great new gift finder to help you get Christmas all wrapped up from the comfort of your home. Just enter the recipient's personality type and we'll do all the hard work for you – meaning that you can put your feet up with a glass of mulled wine.
Excited to see Wahanda's new look? Keep an eye out over the next day or so for the results of all our preening. Once you've had a bit of a play with the new features, why not give us a shout on Twitter? We'd love to hear how you got on.