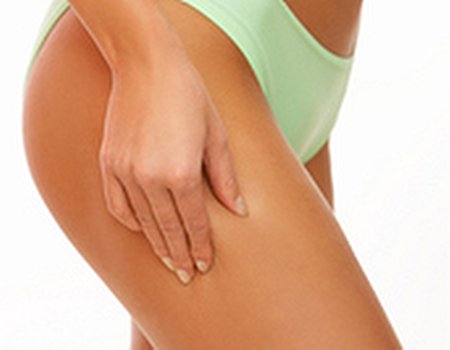 It's no surprise that Pippa Middleton looks set to win Rear of the Year 2011, especially given that her derriere gained just as many newspaper headlines as Kate's dress. Since the Royal Wedding in April, just about every woman in Britain's desire is to own a McQueen dress and a perfectly formed bottom to match. Sadly we can't help you out with the couture side of things, but we do have some great tips from Pure Gym to help you get your bum in to shape, whatever your body type.
First, it's important to identify your body shape. Not everyone looks the same (thank goodness – how boring would that be?) and we all have to exercise differently to achieve our goals. The most common body types are:
Apple – You are generally rounder in shape but with a top half that is slightly bigger
Pear – Your lower body is big in proportion to your upper body
Hour Glass – The upper and lower halves of your body are in proportion, nipped in with a small waist
Ruler/Tube – You have a slim body with narrow hips, waist and shoulders
So you've worked out which body type you belong to – now let's find out what exercise the experts at Pure Gym recommend for you…
Top Tips for Apples
Good exercises for you: Walking, running, leg presses, squats, deadlifts
Top tips: Concentrate on your lower body. When doing strength exercises, keep the resistance low.
Top Tips for Pears
Good exercises for you: Skipping, cycling, cross training, walking, push ups, dips, shoulder presses
Top tips: Pick aerobic exercises that work the lower body and strength exercises for the upper body.
Top Tips for Hour Glasses
Good exercises for you: Slow jogging, jumping jacks, swimming, stationary bike, bicep curls, shoulder presses, squats
Top tips: Vary your repetitions and keep resistance light so as not to build too much muscle mass.
Top Tips for Rulers/Tubes
Good exercises for you: Spinning, step classes, sit ups, squats
Top tips: Do resistance training. Try to concentrate on all muscle groups to keep your body symmetrical.
Do you reckon that's all good in principle, but still dread making that trip to the gym? Pure Gym recognise that people are often put off joining a gym by high membership fees, fixed contracts and lack of time. That's why they offer low cost membership, no fixed contract and 24 hour opening. So there really is no excuse not to get a bum that Pippa would be proud of…