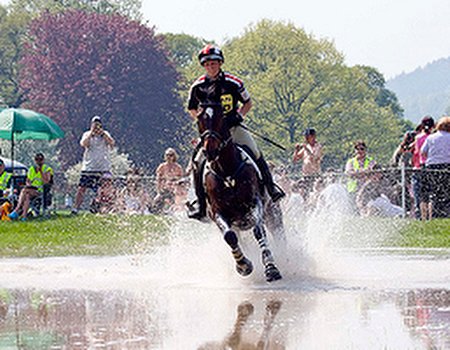 Love them or hate them, there's no denying that celebrities are major trend-setters. From Jennifer Aniston's 'Rachel' haircut to Pippa Middleton's fabulously toned derriere, we've all been known to steal celeb style – and with good reason, too.
With healthy bank balances and plenty of glamorous occasions to attend, celebrities are the perfect people to try out new things. If their forward-thinking turns out to be a failure, then we've not lost out – and if they look fantastic, we know what to try. It's a win-win situation...
With that in mind, at Wahanda, we always keep our favourite celebrities on our beauty and fitness radar. Here's a brief look at who we'll be keeping a beady eye on in 2011:
Beyoncé
She may have a tiny bundle of joy to look after, but we're sure that that won't stop new mum Beyoncé from getting back into shape sharpish. We're looking forward to seeing how she does it – let's face it, who doesn't want to look that good in hotpants?
Katy Perry
A hair chameleon in 2011, Katy kept us all captivated with her ever-changing tresses – and we're hoping that she'll continue to do the same in 2012. Now that she's tried every colour under the sun and experimented with curls and a sleek bob, we wonder if a pixie crop might be next on the list...
Zara Phillips
Recently married Zara (pictured) has another big event in the pipeline – the 2012 Olympics. The Queen's sporty granddaughter is hoping to compete in dressage for team GB. Who knows? She might even manage to steal a few column inches from the Middletons...
Nicki Minaj
Hip-hop star Nicki has just launched her own range of shades with OPI – cementing her place as a true nail icon. We don't know about you, but we'll certainly be keeping an eye on Nicki's trend-setting talons...
Robert Pattinson
Proving that girls aren't the only ones who like a good makeover, R-Patz unveiled a new crew cut at the People's Choice awards on Wednesday. We wonder what will be next – maybe a dye job?
Luckily, with Wahanda's prices, the latest beauty and fitness trends needn't be reserved for the rich and famous. Found a look you want to recreate or a sport you want to try? Head on over to our hubs for manicure deals, hair offers and great fitness savings.
Image courtesy of Smudge 9000