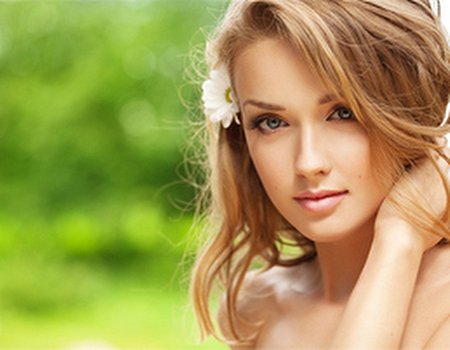 A-listers including Lady Gaga, actress Isabelle Adjani and award winning French star Karen Viard are raving about the latest anti-ageing treatments to hit the market. Cosmésothérapie from Laboratories Filorga has been formulated following extensive research and is the first range to offer the efficiency of mesotherapy in the form of a cosmetic product. Well, if it's good enough for Gaga, it's good enough for us...
Owing to her poker face, we doubt that Gaga has any need to worry about laughter or frown lines. However, if she did, Cosmésothérapie's arsenal of anti-ageing ingredients would be just what she'd need to combat them. We were never fans of maths at school, but the numbers involved here are pretty impressive:
14 vitamins stimulate the vital functions of skin cells
24 amino acids encourage the production of elastin and collagen
6 coenzymes catalyse biochemical reactions in the skin tissue
5 nucleic bases activate cellular communication
4 minerals help to compensate for skin deficiencies
2 anti-oxidants reduce the synthesis of free radicals
1 hyaluronic acid hydrates tissues in the dermis
That's a mind-boggling 56 ingredients all working to keep your skin repaired, rejuvenated and radiant. No wonder there's a waiting list of over a thousand people...
From a firming face and neck cream to an eye contour treatment and wrinkle filler, the Cosmésothérapie range has all anti-ageing bases covered. Easy to use and with prices starting from as little as £32, these products look set to provide an appealing alternative to clinical treatments such as mesotherapy.
Want to see what's got Gaga so excited? The Laboratories Filorga Cosmésothérapie range will soon be available from House of Fraser. Are you of the school of thought that believes no pain, no gain? Brave beauties can browse our deals and offers on mesotherapy for anti-ageing in injection form.