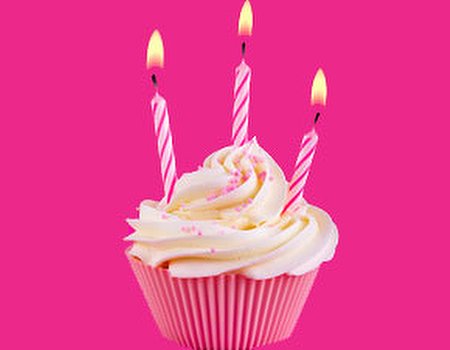 It's nearly that special day that you've all been waiting for...
No, not Valentine's Day – Wahanda's birthday. A labour of love, the company was founded on February 14th 2008 – and tomorrow we'll be celebrating four whole years of spa service. Time doesn't half fly...
With every year that passes, the team at Wahanda becomes older, wiser...and more obsessed with cake. This year, we're planning to make our birthday celebrations bigger and better than ever before – and we're inviting you to get involved. The perfect place to hold our online bash? Why, our new found favourite, Pinterest, of course!
Joining in with the Wahanda birthday party is nice and simple – all you have to do is create your own Pinterest board, entitled 'Happy Birthday @Wahanda'. Then choose four images to sum up your idea of the perfect birthday – whether food, drink, your ideal gift or an exotic location – and pin them to your board.
You can let us know when your board is ready by emailing the link to judy@wahanda.com. Not sure where to start? We've created our own birthday party inspiration board as an example – you can see it on the Wahanda Pinterest profile. Don't forget to follow us to complete your entry!
We'll be keeping an eye on all of your pretty pins and repinning some of our favourites during the week. We'll also select an overall winner to receive £150 in Wahanda vouchers - that's enough for you and a friend to head off on an indulgent spa day to celebrate your own special occasion...
The competition will close at 5pm on Monday 20th February... so make sure you get pinning pronto. Go on - head on over to Pinterest and let your imagination run riot!