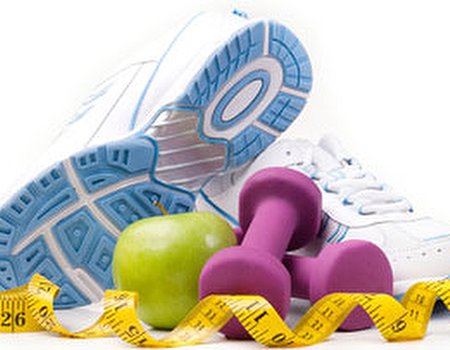 On a mission to fight the flab? According to a recent study by Klick Fitness, collectively, we Brits are aiming to lose 300,000 tonnes during 2012. If you're finding that number quite hard to compute, let's put it this way – that's the same amount of weight as 30,000 London buses. We're starting to wonder whether our weekly session at the gym is going to cut it...
Of course, broken down by individual, the amount of weight we're trying to lose is a great deal less (phew). According to the research, the average UK woman wants to lose a stone this year, whilst the average man wants to lose 12lbs. Sounds doable, doesn't it?
With medical journal The Lancet suggesting last year that half the UK population could be obese by 2030, the team at Klick Fitness are understandably keen to get people moving. Di Lever, manager at the Stoke branch, says: 'The key [to losing weight] is breaking a sweat – get running, dancing or even jog up and down the stairs a few times – whatever it takes to get your pulse going. As you'd expect, the gym's a great place to start, especially if it's one like Klick Fitness with lots of different equipment and classes. Everyone's different, so I tell my members to ask a personal trainer and work together to find the best approach for them.'
But do we really know what's best for us? Klick Fitness asked those surveyed how they intended to lose weight, and here's what they said:
So what do you reckon – can Great Britain lose 300,000 tonnes in the course of the next 9 months? It's a tricky one, but we think that with the help of our great fitness offers and nutritional advice it could just be doable. Might need a pretty huge pair of scales for the weigh-in, though...