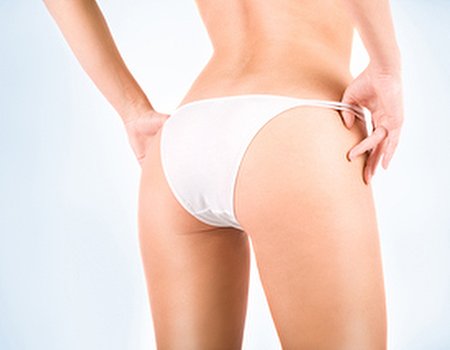 Does my bum look big in this? If you've been sitting down at work all day, then we're sorry - the chances are the answer is yes. Unfortunately for figure-conscious workers everywhere, new research has shown that long periods sitting down can lead to a 50% increase in fat deposits. We think we might try standing at our desks tomorrow...
Scientists discovered this frustrating fact during a trial in which they applied pressure to fat cells, before comparing them with controls. Those which had undergone stretching designed to simulate lying or sitting down were found to have developed 50% more fat than the control group – a fact which doesn't bode well for our lumpy bumpy bits.
As if that wasn't bad enough, it also seems that eating healthily and getting plenty of exercise won't help you to escape this pesky phenomenon. Professor Amit Gefen of Tel Aviv University says, 'Obesity is more than just an imbalance of calories. Cells themselves are also responsive to their mechanical environment. Fat cells produce more triglycerides and at a faster rate, when exposed to static stretching.'
Short of giving up your job to find one which doesn't involve sitting down, it doesn't look like there's much you can do to prevent gravity from doing its thing – but luckily, we can help to reduce the results. Why not try browsing our deals and offers on cellulite treatments to show your bum who's really boss?