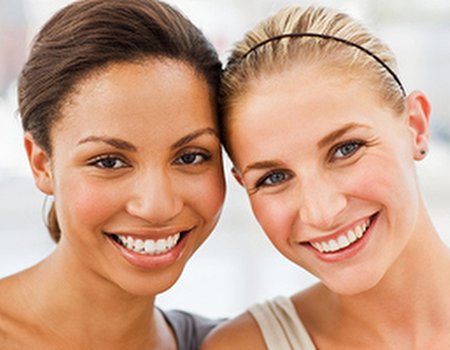 We've all heard the phrase 'sticks and stones can break my bones but words can never hurt me' – and we all know that it's not in the slightest bit true.
Celebrity make-up artist Eryca Freemantle grew up being taunted and bullied – so when she suffered scarring in a horrific accident she knew she was going to have to do something to help regain her confidence. Out of her newfound passion for makeup artistry, Keromask was born – a range of camouflage cosmetics suited to all skin types and skin tones. Since then, Eryca's hard work has helped to change hundreds of lives...
The Keromask range, which consists of twenty four shades of Camouflage Cream and four finishing powders, allows for complete coverage of acne, vitiligo, rosacea, scars and unwanted tattoos. Used by Eryca herself, who has scarring and severe pigmentation on her face, the products are easy to apply and give a natural look – great news if you're frightened of looking like you've piled on your foundation with a shovel.
Having grown up feeling isolated, Eryca understands the importance of providing a product range that excludes no one. Available in 24 different shades, Keromask Camouflage Cream can be mixed to achieve exactly the right colour for your complexion – making it perfect for those who find it hard to buy makeup that matches their skin tone.
Don't have any major skin imperfections but still curious to try this clever range? Go ahead – if you love BB Cream, we reckon you'll be smitten with Keromask. Concealing minor imperfections and providing a smooth, natural finish, Eryca's range will help you to look and feel your best – whatever sticks, stones or words may come your way.
Eryca says, 'When you give someone the means to change something they dislike about their appearance, it doesn't just change the way they look, it changes how they feel'. We couldn't agree more...
Want to see if camouflage cosmetics could help boost your confidence? Visit www.keromask.com to purchase a starter kit or visit our camouflage makeup page to find specially trained makeup artists near you.