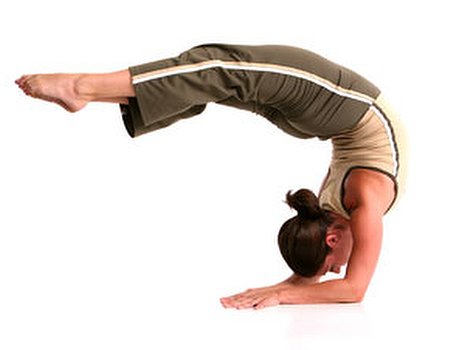 No, we've not been hallucinating – the title of this post in fact refers to Blue Cow Yoga, a new studio that launched this February. Taking an innovative approach to yoga, Blue Cow sees busy Londoners benefitting from Goan-style stress management in a New York-style contemporary setting. Looks like we don't need to splash out on long-haul plane tickets just yet, then...
The Blue Cow brand was dreamt up by Mark Evans and Fran Gillibrand, yoga fans who first met on a retreat in India. Inspired to make their favourite form of exercise more accessible to London-based professionals, they devised a plan to help introduce a bit of much-needed calm to the City. Cue Blue Cow Yoga, a haven of tranquillity situated amidst the constant bustle of Moorgate.
The studio may at first sound a little out of place – but the more you think about it, the more it makes perfect sense. Every aspect of Blue Cow, from the interior design to the classes and therapeutic services offered, has been chosen with the reduction of stress levels in mind. Aware of the stress that many professionals are under, Fran and Mark have designed the studio with their clients' busy lifestyles in mind – aiming to provide a retreat for everyone, no matter how hectic their schedule.
But the Blue Cow philosophy isn't just about easing the stress of city living – it's also about helping people to put aside their boundaries and get involved in something new and exciting. The studio aims to debunk the many myths surrounding yoga, and open up the practice to novices and seasoned yogis alike – a goal supported by Mark and Fran's series of Blue Cow Yoga guides. Thankfully, the days of standing at the back of the class and wondering how on earth to contort yourself into One-legged King Pigeon pose are well and truly over.
Fran and Mark believe strongly that Blue Cow is not just another London yoga studio – and it's refreshing to see their enthusiasm for the project. Fran says: 'We were frustrated by the mystic which surrounded the discipline, which we found could be very off-putting to the novice. We felt that it was time that a different approach to yoga was available. I wanted the option of having a glass of wine after a class without being frowned upon. Blue Cow Yoga gives you that fresh approach. We've thought about the bits that work really well and made more of them and we've isolated the bits that aren't so great. It's about active benefits, not lifestyle sacrifices.'
You know what, Fran? We quite like the idea of having a glass of wine after class, too. Sounds like Blue Cow may well be the place for us…
For more information about the Blue Cow philosophy and experience, visit our Blue Cow Yoga page – who knows, you may find yourself hooked!
Want to practise your poses but can't get to Moorgate easily? We've got all sorts of venues offering yoga on the site – just use the map on the yoga page to browse classes in your area. Simple!