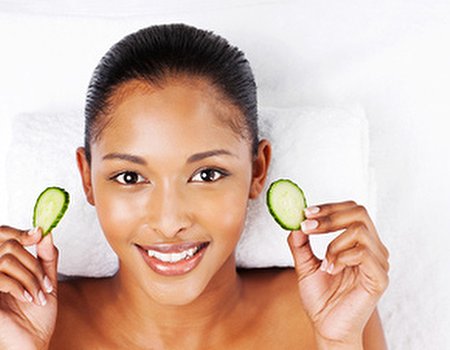 A common skin problem, eczema is not just uncomfortable to live with but can also have a major effect on self-esteem. Unfortunately, there tend to be few beauty products tailored to this condition – meaning that sufferers often find themselves on their own when it comes to makeup and skincare.
Fed up with browsing the beauty aisles, only to find that every product you pick up seems to be full of chemicals? We've picked some of our favourite gentle and natural options to help you look and feel your best. After all, why should you have to miss out?
Moisturise with gentle products
If you've got problem skin, the last thing you want to do is aggravate it. However, many eczema sufferers find that using moisturising lotions, balms or creams can greatly assist when the skin is particularly dry. The trick is to look for products that don't contain any irritants, fragrances or harsh chemicals. Try a little of the product out to start with, and only apply liberally once you are sure it won't cause your skin to react.
Wahanda loves: Green People Organic Base No Scent Hand & Body Lotion. A natural product containing organic aloe vera, avocado and hemp, this mild lotion has been designed with eczema sufferers in mind.
Stay away from soap
No, we're not suggesting you don't wash – just that you swap your soap for something a little softer. Most soaps tend to dry the skin out, so make sure you choose a liquid cleanser instead to provide extra moisture and prevent any unnecessary damage.
Wahanda loves: Dove Delicate Cream Oil Body Wash. With soy bean and sunflower oil to nourish, this wash will leave you feeling squeaky clean without any pesky soreness or itching.
Use mineral makeup
Although there's no guarantee that mineral makeup won't aggravate your eczema, it poses a much lower risk than traditional cosmetics. Make sure you research products thoroughly before you buy them, and learn what works for you by testing sparingly first.
Wahanda loves: Youngblood. Offering everything you need from foundation to pressed eye shadows and attractive lipsticks, Youngblood is a favourite with professional makeup artists.
Don't suffer from eczema but need advice on looking after your skin? Read our blog on products to help with rosacea, or find a skincare consultation near you.