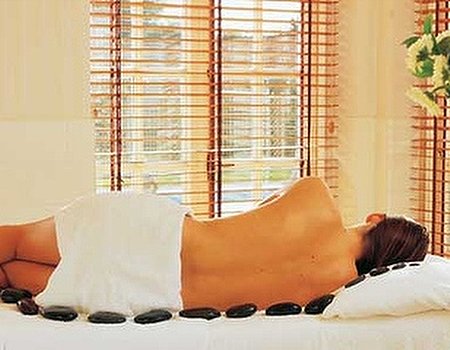 Want your skincare to be as unique as you are? Life would be extremely boring if we all looked the same – not to mention pretty confusing. In celebration of individuality, the Pavillion Spa at London's Clivedon House hotel has teamed up with luxury skincare brand Anne Semonin to offer guests specially tailored treatments that are perfect for them. Now that's what we call good service...
You may not be able to afford one-of-a-kind couture or a customised car, but this personal approach to beauty means that at least you can show your skin some special treatment. The Pavillion Spa has announced that it will be offering a range of bespoke treatments using the Anne Semonin product range, all designed to cater to individual skin types. The collaboration will include the glamorous sounding Cliveden Supreme Haute Couture Face and Body therapy, which lasts over two hours – just the thing if you're in need of some serious pampering.
Visitors to the Pavillion Spa can also enjoy heated indoor and outdoor pools, hot tubs, spa pools steam rooms and a sauna for ultimate relaxation. Well, if you're going to unwind, you might as well do it in style...
Love the sound of this urban retreat? Find out more about the Pavillion Spa here. Or, if you live outside London, why not browse our spa breaks to find one that's perfect for you.